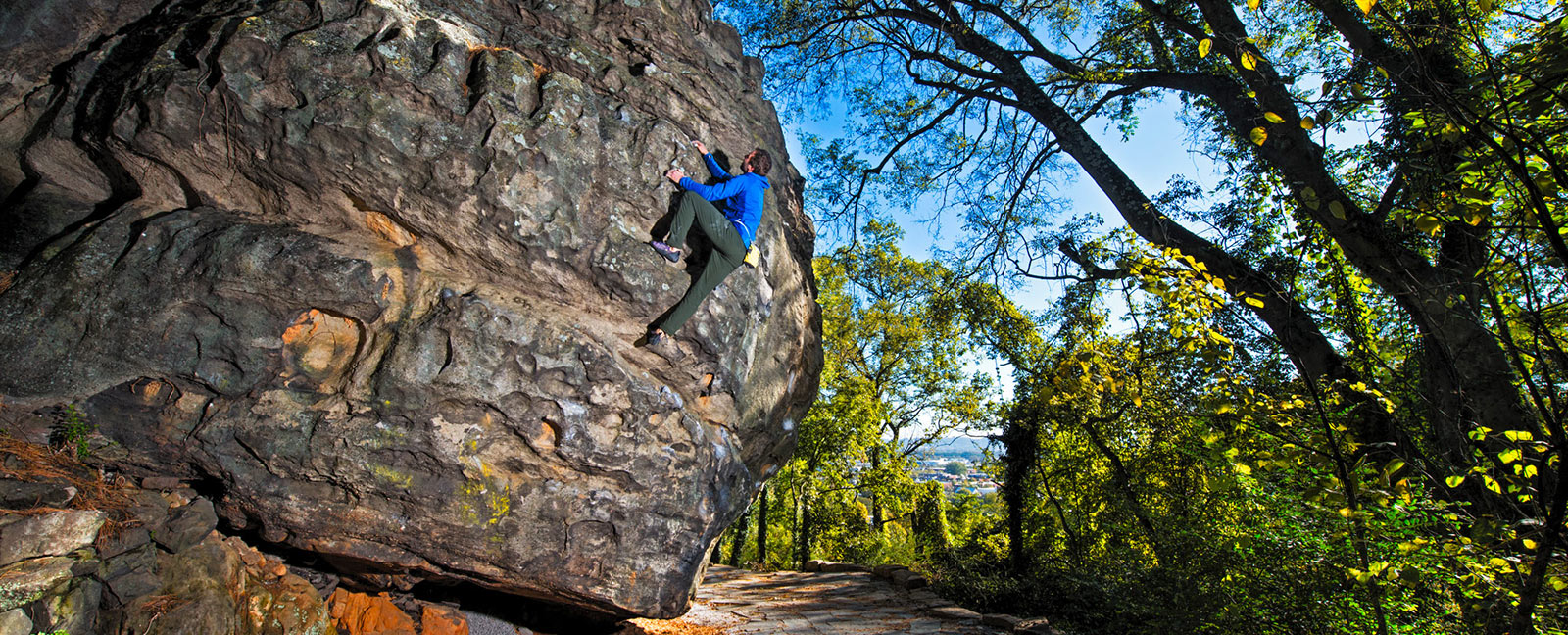 Boulder Routes on Old Wauhatchie Pike
We hope that you enjoy your time. You will find a map, waiver and an opportunity to support the work of Lookout Mountain Conservancy by following the links below.
Please sign the waiver before beginning to climb and follow the expectations and guidelines of the park.
No camping.
Obey leash laws and maintain control of pets.
Pack out and properly discard of all trash.
Fixed hardware is not permitted.
Brush off tick marks and excessive chalk
Minimize erosion. Keep pads and gear on durable surfaces.
Stay on established trails. Do not trespass on adjacent private land.
Park in designated spots. Pay close attention to posted signs. Respect private property.
Loud music and noises can disturb wildlife, other users, and private landowners. Keep a low profile.
Alcohol and drugs are not allowed on the trail or in the park.
Start Climbing... Boulders are sorted into levels of difficulty.
Select boulder difficulty level:
History of the Bouldering Park
In 2017 Robyn Carlton, CEO of LMC, began conversations with the Access Fund about transforming the boulders in the park to be able to provide a safe and environmental friendly option for climbers to enjoy their sport.
The anticipated use of the bouldering park, meant that there should be durable surfaces at the base of the boulder as well as steps for the climbers to come down to lessen the erosion impact of the sport.
The boulders were covered in English Ivy and other invasive plants, posing quite the challenge to get them ready for the public to enjoy.
Through the hard work of The Howard School Interns and the hundreds of volunteers that they have helped lead over the past few years, the boulders have been made accessible and durable surfaces have been built.