Named because if you take a nice hard look at it, it resembles the head of a dinosaur!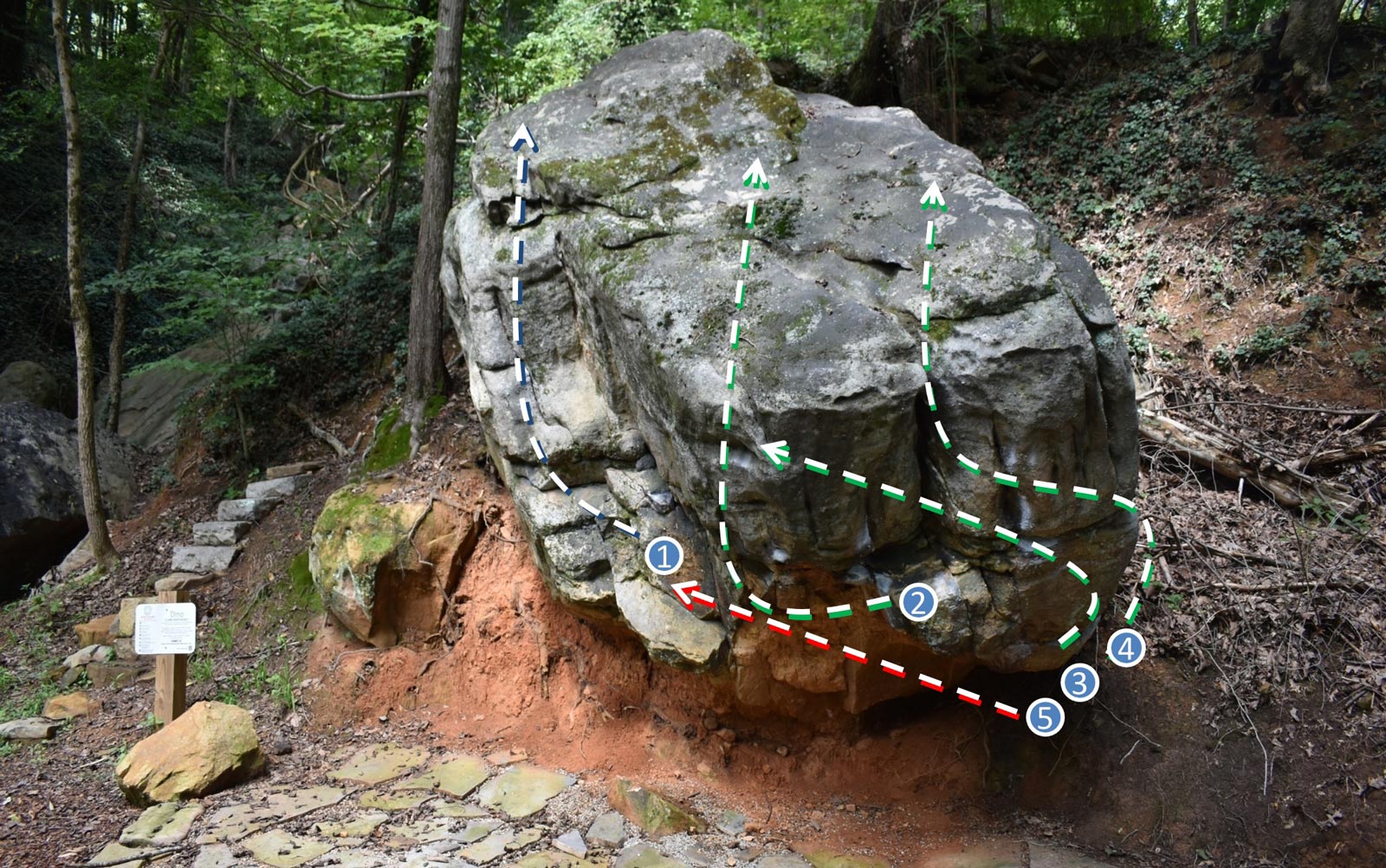 ROUTES
Payback Layback — V2: From stand, climb up right facing sidepulls to a pebbly loaf top out hold. Pads!
Dentist — V4: Start hands on sloping shelf. Engineer moves up into the toothy crack, then bust a gut over the mantle.
The Cyclist — V5: Lay start on the right sloper arête with bicycle feet and make big move up to large sloper then left and up the groove.
Groot — V5: Start same as the Cyclist, but traverse lower holds to top same as the dentist.
Groot's Revenge — V6: Sit start same as the Cyclist, stay low traversing through the dentist and top same as Payback Layback.