Thank you for your interest in working for Lookout Mountain Conservancy.
VISTA Volunteer Coordinator – Lookout Mountain Conservancy
Location of Service: Chattanooga-Lookout Mountain Conservancy
Office Address: 3085 Broad St., Chattanooga, TN 37408
Mailing Address: PO Box 76, Lookout Mountain, TN 37350
POSITION SUMMARY:
Goal of the Project:
The Volunteer Coordinator VISTA will build LMC's capacity for conservation and education that serves impoverished communities historically impacted by environmental injustices by developing a sustainable volunteer recruitment and management system for LMC.
Assess the current volunteer recruitment and management systems
Refine or develop standards and procedures for recruiting, engaging, and stewarding volunteers
Write volunteer task descriptions
Set up outreach systems and build partnerships with community organizations
Coordinate volunteer events and activities
Develop targeted marketing materials to spread the word about LMC's volunteer opportunities
The VISTA member in this position will have the opportunity to gain the following skills/credentials:
Analytical and critical thinking
Collaboration
Networking
Marketing
Social media strategies and design
Event planning
QUALIFICATIONS:
18+ years and high school diploma/GED
Technical knowledge related to:

Microsoft Office
Google Workspace
Creating/Developing social media content

Ability to plan, organize, and prioritize work independently
Work in a creative team structure
Work in a small office setting in close proximity to other staff or people
Sit at a computer for long periods of time, climb stairs, and carry up to 50 pounds
COMMITMENT AND COMPENSATION:
Program: VISTA
Organization: Lookout Mountain Conservancy
Organization Type: Non-profit
Term Length: 12 months
Average Hours: Full-time, 35-40 hours/week
Focus: Capacity Building – Conservation, Education, Recreation
Populations Served: All
Core Activities: Volunteer Recruitment and Development, Community Outreach, Social Media, Event Coordination
Service Environment: Both indoor and outdoor
Living Allowance: $22,881
Education Award: $6,895 (or $1,800 cash stipend at end of service)
Relocation Benefit: up to $750 (if moving >50 miles)
Other Benefits: AmeriCorps Healthcare Allowance or Benefit Plan, AmeriCorps Childcare Benefit, Non-competitive eligibility upon completion of service
Equity and Inclusion: Lookout Mountain Conservancy (LMC) is an Equal Opportunity Employer and will take action to ensure that members and employees are treated equally without regard to race, color, national origin, sex, gender, romantic/sexual orientation, age, handicap, cultural or religious convictions. LMC provides reasonable accommodations to applicants and employees. Applicants with disabilities may request reasonable accommodation at any point in the recruitment/employment process.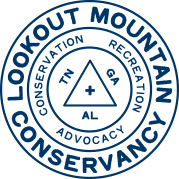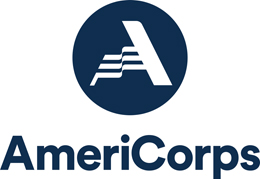 We are always looking for great volunteers. Read how past volunteers have contributed and check out our volunteer opportunities for ideas on how we can work together.
Join us and leave your mark on the Mountain.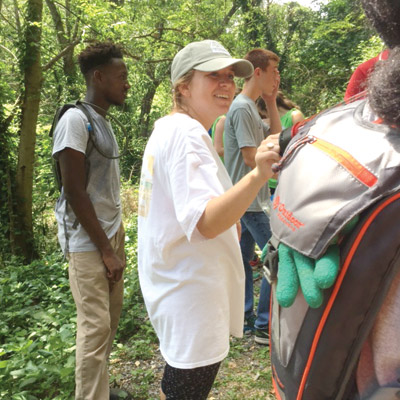 Lydia on Lookout
Lookout Mountain has been a part of Lydia McWilliams' life for 20 years, since the time her parents purchased a home and chose to raise their family on the mountain.
Three years ago, when Lydia left town for Baylor College, she didn't realize how much she would miss the Mountain. She contacted CEO Robyn Carlton last spring, and asked if there was something she could do. Her timing was serendipitous. Just that week, Robyn had posted an announcement with local colleges, in search of a summer intern.
Thank you, Lydia for leaving your mark on the Mountain and on us.
For information on Lookout Mountain Conservancy's Summer 2022 Internship opportunities, contact robyn@lookoutmountainconservancy.org.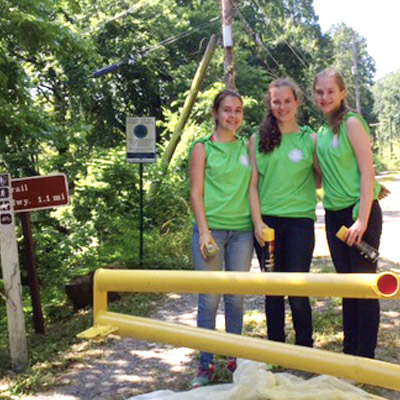 The All Girls Volunteer Corps
Three years ago, three friends, Dawson, Ryan and Ellie, pulled up at the Old Wahautchie Pike parking lot ready to volunteer for trail work on the mountain. They have returned every summer since.
Always prepared for a full day's work, they arrive early in the morning, pitching in wherever needed: cutting back forest overgrowth, hauling rocks, identifying and destroying invasives and creating a sense of teamwork in playing games with our many youth volunteers. Thank you Dawson, Ryan and Ellie for three years of your muscle on the Mountain.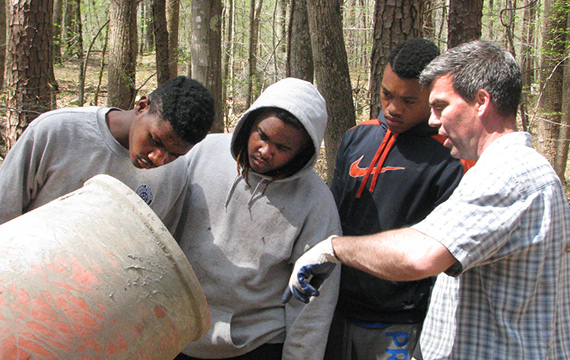 Work on the mountain provides life-skills for our participating interns.
Help us grow



Every day there are high school students waiting to join our conservation programs, families wanting to save their lands and miles of trails to be maintained.
Help us grow our community impact.
If you would like to sponsor an internship or staff position, please email or call Robyn Carlton, CEO, at 423-424-3882.