The Guild-Hardy Trail was established in 1995 with the help of many people in our community. Once an abandoned narrow-gauge railway, it is now a lovely five-mile woodsy trail with intermittent views of downtown Chattanooga and the Tennessee River. As a result, the Guild-Hardy is a favorite place for walking or biking with friends and family.
Connecting to state parks
With the help of volunteers, the Lookout Mountain Conservancy constructed this park and the associated parking lot to provide recreational access to many public trails traversing the north and east slopes of Lookout Mountain. This trail, like many Lookout Mountain Conservancy Trails, connects with the Chickamauga and Chattanooga National Military Park Trails. We help maintain this network of trails in partnership with the National Park Service.
Civil War history
The trail includes a number of historic sites, among them Craven's House featured during the Civil War,  and Point Park, both part of the National Park Service.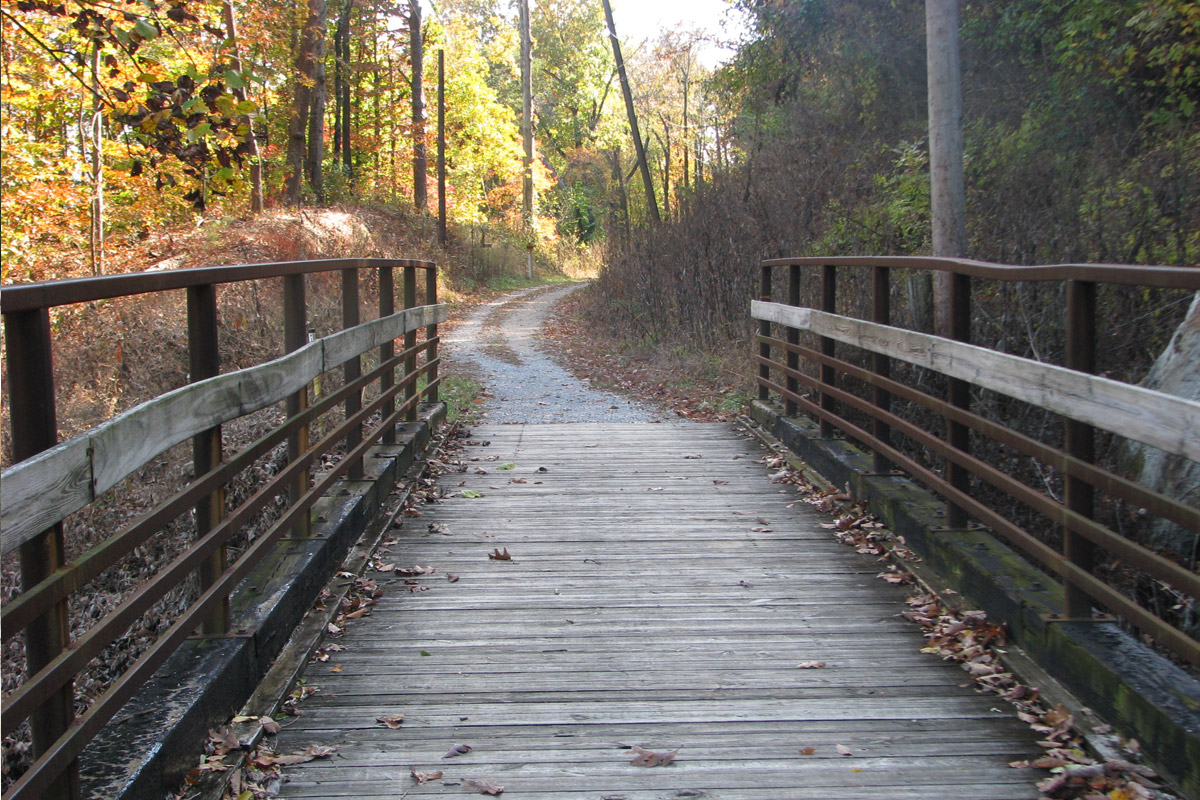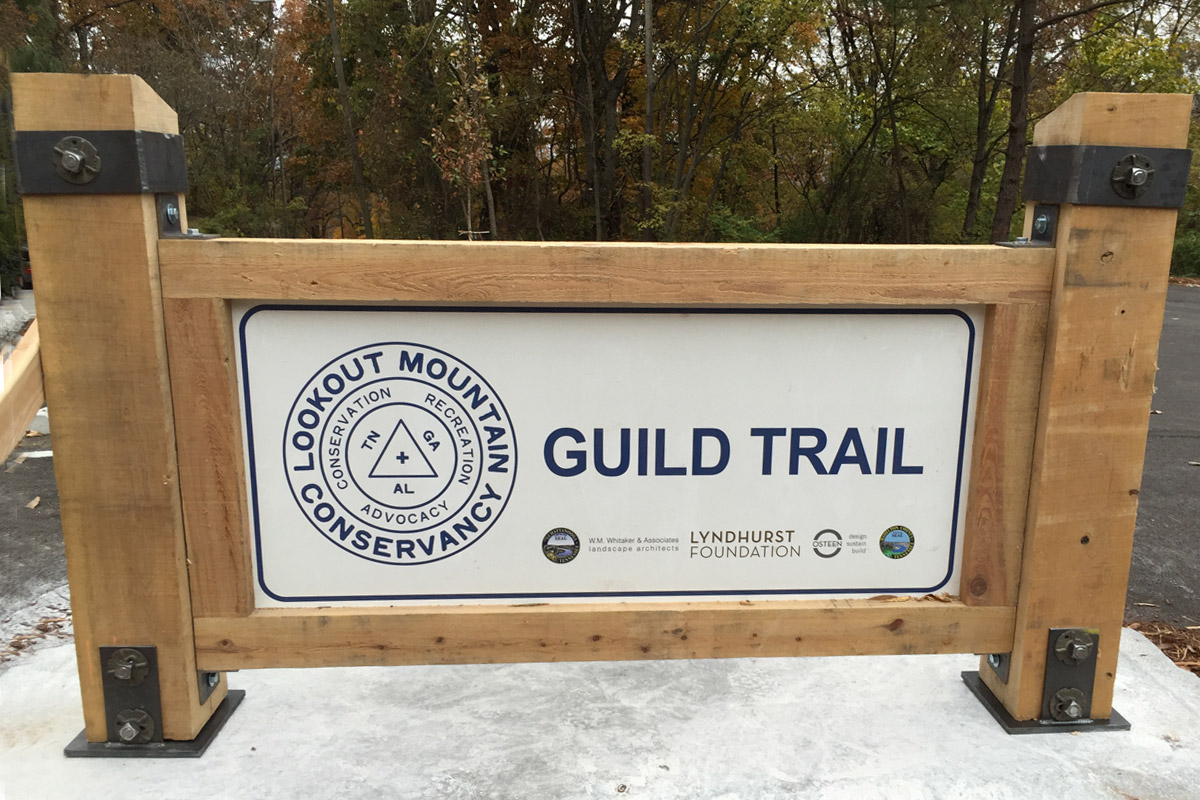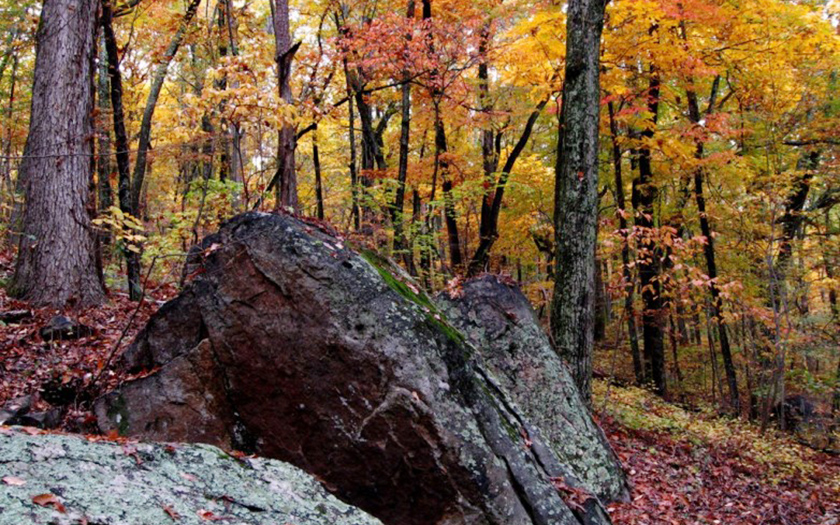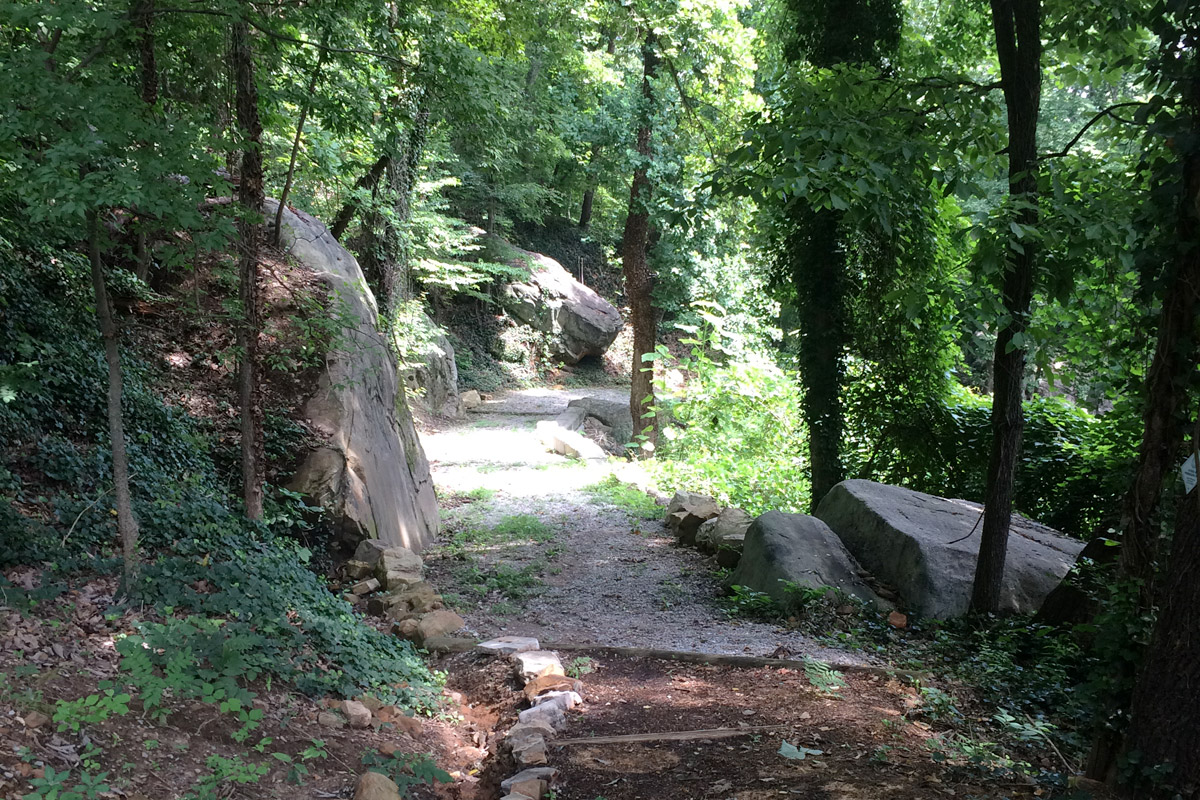 Fall on Guild Hardy Trail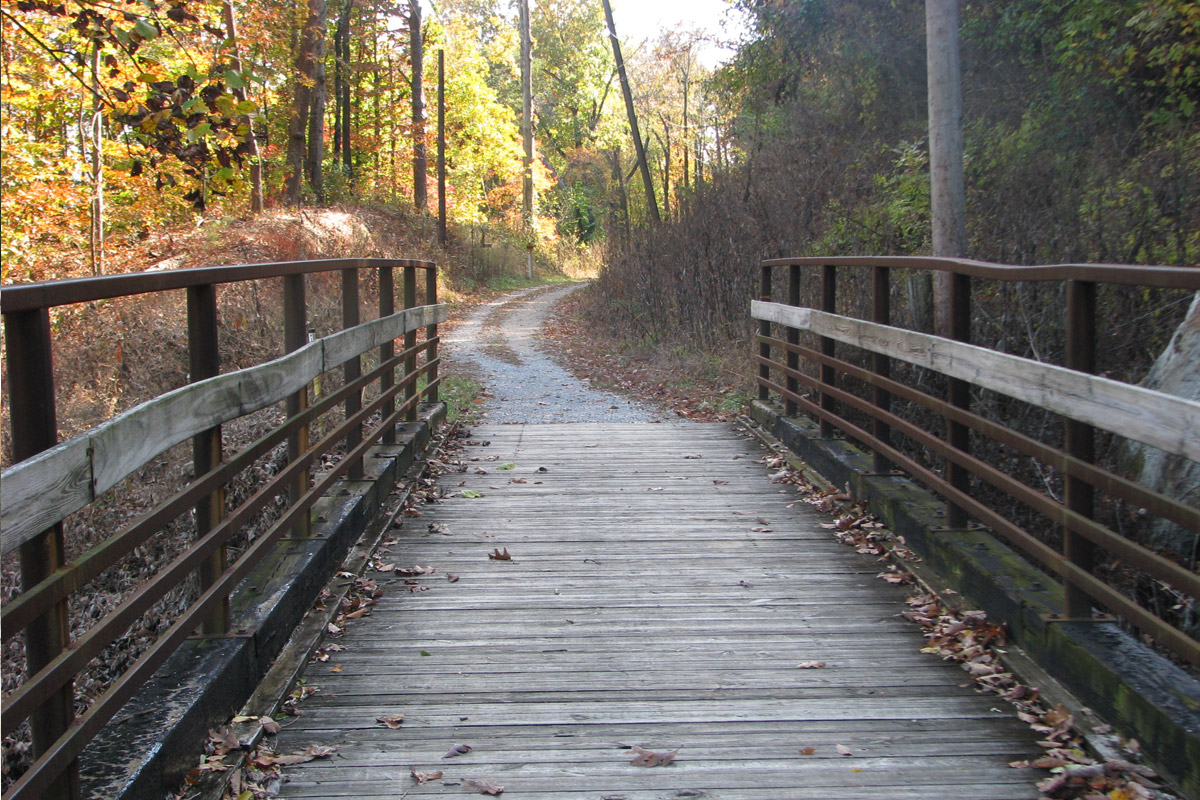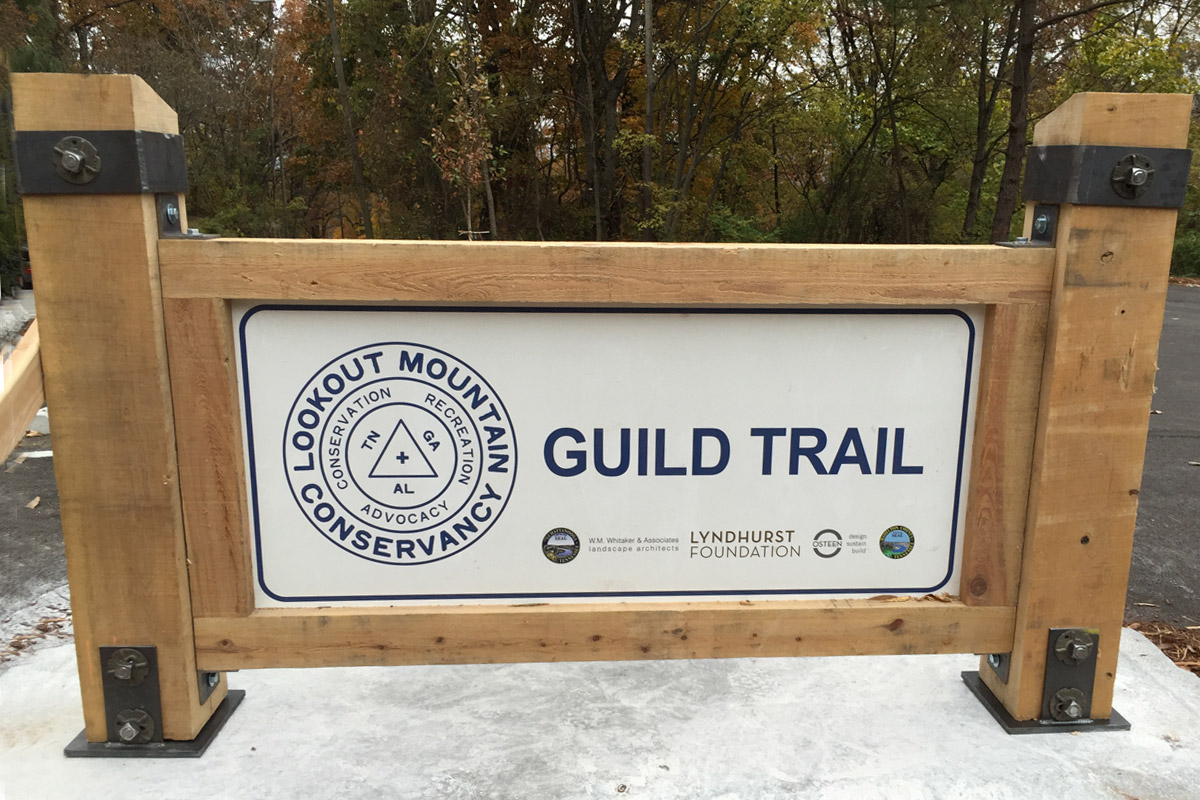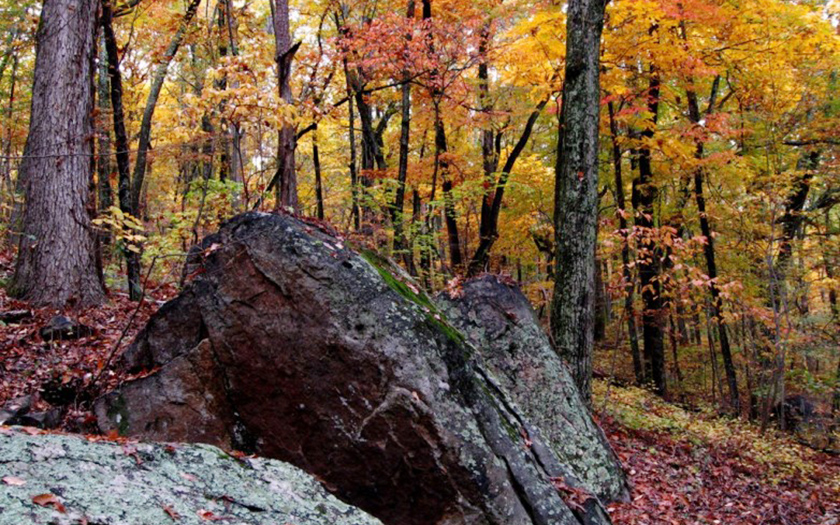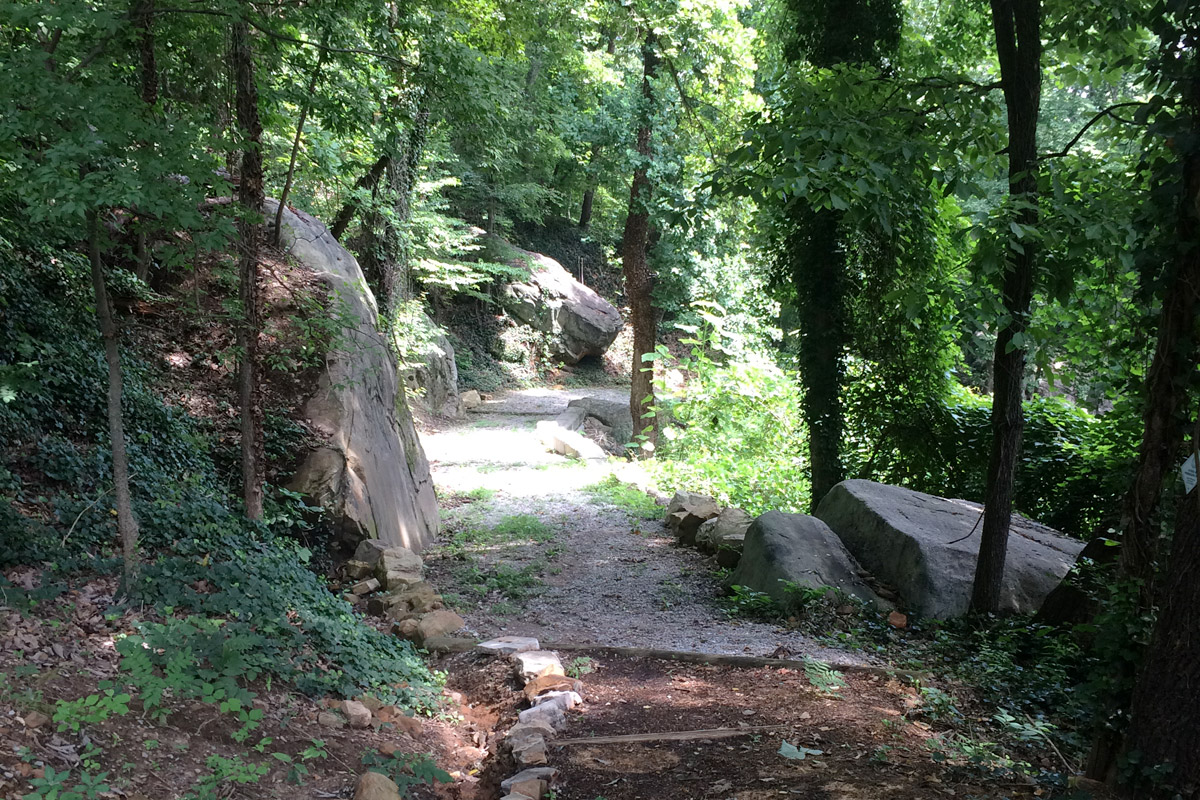 What you'll find here
A flat, easy hiking or biking trail.
Benches and rocks for sitting and resting.
Beautiful woodlands, with occasional glimpses into the valley.
Seasonal streams important for wildlife habitat.
Woodland birds, butterflies and plants important to Lookout Mountain's ecology.
Parking lot for cars and bikes.
How to get there
The trail is located at the northern end of Lookout Mountain within the Chattanooga city limits.
Expectations for Use/Rules
Open from dawn to dusk.
Please be considerate of other visitors. No loud radios.
Please take your trash with you.
Pets must be on a leash for other's safety and enjoyment, as well as ensuring that wildlife are not accidentally harassed.
No motorized vehicles are permitted on the trails or outside of the parking area without permission from Lookout Mountain Conservancy.
No hunting, camping or campfires.