Why & How to Become a Community Partner
Community partnerships are a big part of our work on Lookout Mountain. Small nonprofits like Family Promise of Greater Chattanooga as well as long-time established community groups like the Rotary and the Garden Club of Lookout Mountain are making big dreams come true for area youth as well as for our community.
There are a lot of ways that a local nonprofit, or community group, can help.
You can help sponsor programs or events such as the Intern and Leadership Program and our seasonal and special events or contribute to our overall efforts.
You can partner with us and participate in actual work days and events, working side-by-side with us, and sharing in the joy of making that day special.
 You can invite us to talk about our programs and work, and we can brainstorm together about where we have overlapping goals or programs. That often provides opportunities to think about how we can leverage each other's efforts and come out stronger in the end.
You can help promote us—our programs and events, the conservation work we do—in partnership with related efforts on your end.
And, you can provide donations of services or equipment. This might include mentoring services or office supplies that you don't need.
We have a variety of ways you and your community group can be involved and make a tangible difference. Each partnership provides you with valuable experience and benefits that further our collective goal to make our community a better place for all.
To find out more, please call Robyn Carlton, CEO, at 423-424-3882 or email her at robyn@lookoutmountainconservancy.org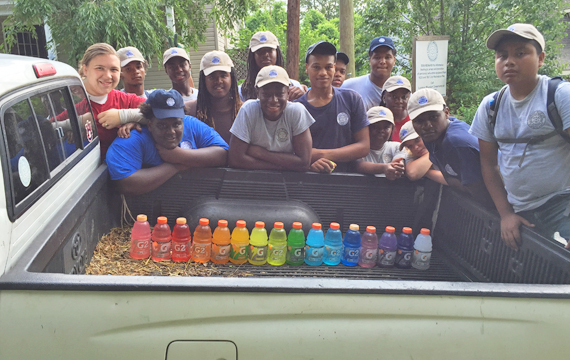 ---
A special thank you to our partners