Watch and listen to a collection of highlights through years of LMC successes.
From clearing trails of overgrown kudzu to planting a beautiful pollinator garden. To creating a bouldering trail for all to enjoy and a greenhouse to learn about growing food and sustaining a community.
Greenhouse Transformation
Check out the transformation of our greenhouse from an empty lot to a state-of-the-art building that's ready to grow! It all started with an idea and now we are set to take our urban gardening to the next level.
Climbing for a Cause at The Wauhatchie Boulderfest
You like to climb? How about tackling a sandstone boulder — or two, or more — this weekend?
The Wauhatchie BoulderFest — the community climbing event open to all — takes place annually in December at the Lookout Mountain Conservancy's Boulders on Old Wauhatchie Pike.
Holly O'Dell of Lookout Mountain Conservancy and Zachary Lesch-Huie of The Access Fund share how the boulder park evolved and how to experience it as a beginner and advance climber.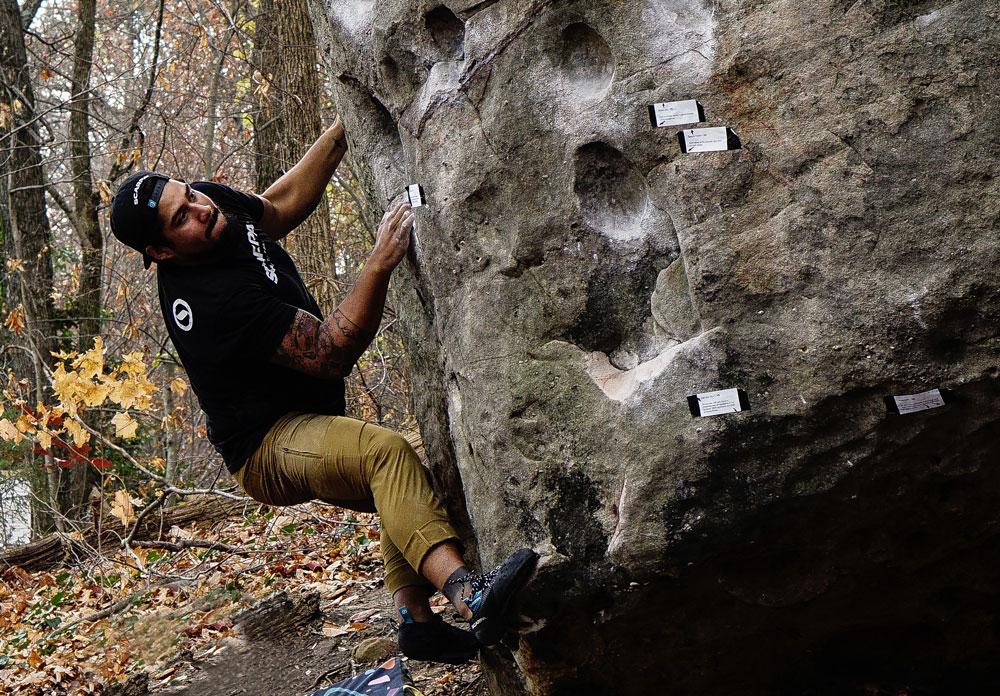 Best of LMC 2021
LMC and the Interns have worked tireless on several projects, breathing new life into the Mountain.
Bouldering
This video features some of the boulders in our park that are open to the public. In the video Robyn Carlton, LMC CEO, discusses the process of working with climbers to find a balance between recreation and conservation.
Community Impact
This video addresses the ways that the Intern & Leadership Program impacts and inspires the Howard interns and the surrounding community.
Painting
Genesis the Greykid, a local artist in Chattanooga, helps the interns create a unique painting that represents their experiences during the pandemic and as well as their own personalities.
Changing Lives of The Howard School Interns
"Land is one of the most healing resource that is so under utilized. This is the environment where I really believe solutions are birthed," explains Robyn Carlton, CEO, Lookout Mountain Conservancy.
National Land Trust Alliance Conference
Featuring: Wendy Jackson, Robyn Carlton, Zac Brown and Umar Mohammed
Over 1,500 people came together from across the county to share their love of the land and learn together. Intern Umar shared his story of how the Mountain and the leadership program has changed his life and in so doing. He became one of the conference's most talked about speakers.
Howard Students to Help Cleanup Park
WDEF Channel 12
Learning what it means to be a steward of the earth and our community.
Howard Students Join Cleanup Project
WTVC News Channel 9
Clearing Kudzu to reveal the stream beneath.
Lookout Mountain Conservancy Howard School Intern Program
Erica Scoggins
Howard Students learn about life and their abilities to achieve through conservation work.