Accreditation & Financials
As a community supported conservation and educational organization, Lookout Mountain Conservancy works with people from all walks of life to help make the Lookout Mountain watershed a healthy and beautiful play for wildlife and people alike.
Lookout Mountain Conservancy takes its pledge to be a strong and vibrant nonprofit for generations to come very seriously. Part of that pledge means we model best management practices for nonprofit land trusts.
We are pleased to be a nationally accredited land trust, demonstrating that we are operating under these best practices. The national Land Trust Accreditation Commission oversees all reviews on a five-year basis, ensuring that each land trust, like ours, maintains their standard of excellence.
LMC's financial statements are available upon request.
Why is this important?
The Commission notes that:
"As the public demands more accountability from government and nonprofit organizations, including land trusts, independent accreditation provides third-party assurance of quality and permanence of land conservation. That is what the public and donors look for: public recognition of a land trust's ability to protect important natural places and working lands forever.
Applying for accreditation affords land trusts the opportunity to review and implement policies and procedures that help streamline operations and lead to more effective land conservation. Renewing accreditation fosters continuous improvement and enables organizations to confirm they are consistently following national standards and meeting current requirements."
Taking the long-view
Land trusts, like ours, conserve land with a long-term promise, pledging to uphold conservation agreements for generations to come. Accreditation, and ensuring best management practices for conservation nonprofits, is one of the steps we take to make that pledge a reality.
A mark of distinction, a statement of trust
The accreditation seal affirms national quality standards are met, including sound finances, strong transactions, excellent land and conservation agreements (called conservation easements) plans for the care and stewardship of the land, and effective organizational governance.
We work hard, all year long, to make sure we honor these standards. Every five years we are asked to review and re-commit to our promise.
Related Info:
Land Trust Accreditation Commission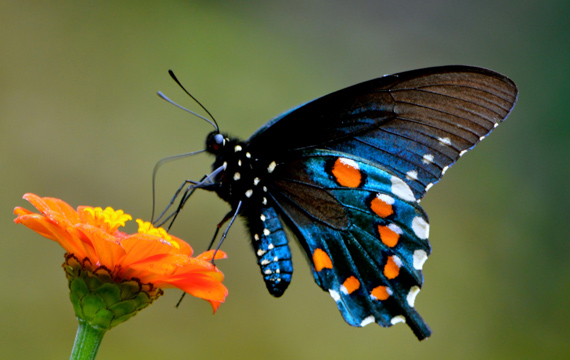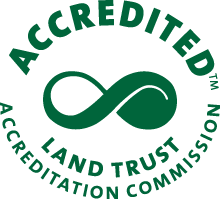 As an accredited land trust Lookout Mountain Conservancy works to ensure that it follows best practices for nonprofits and community-based conservation organizations.