A lovely boulder with a few lovely views.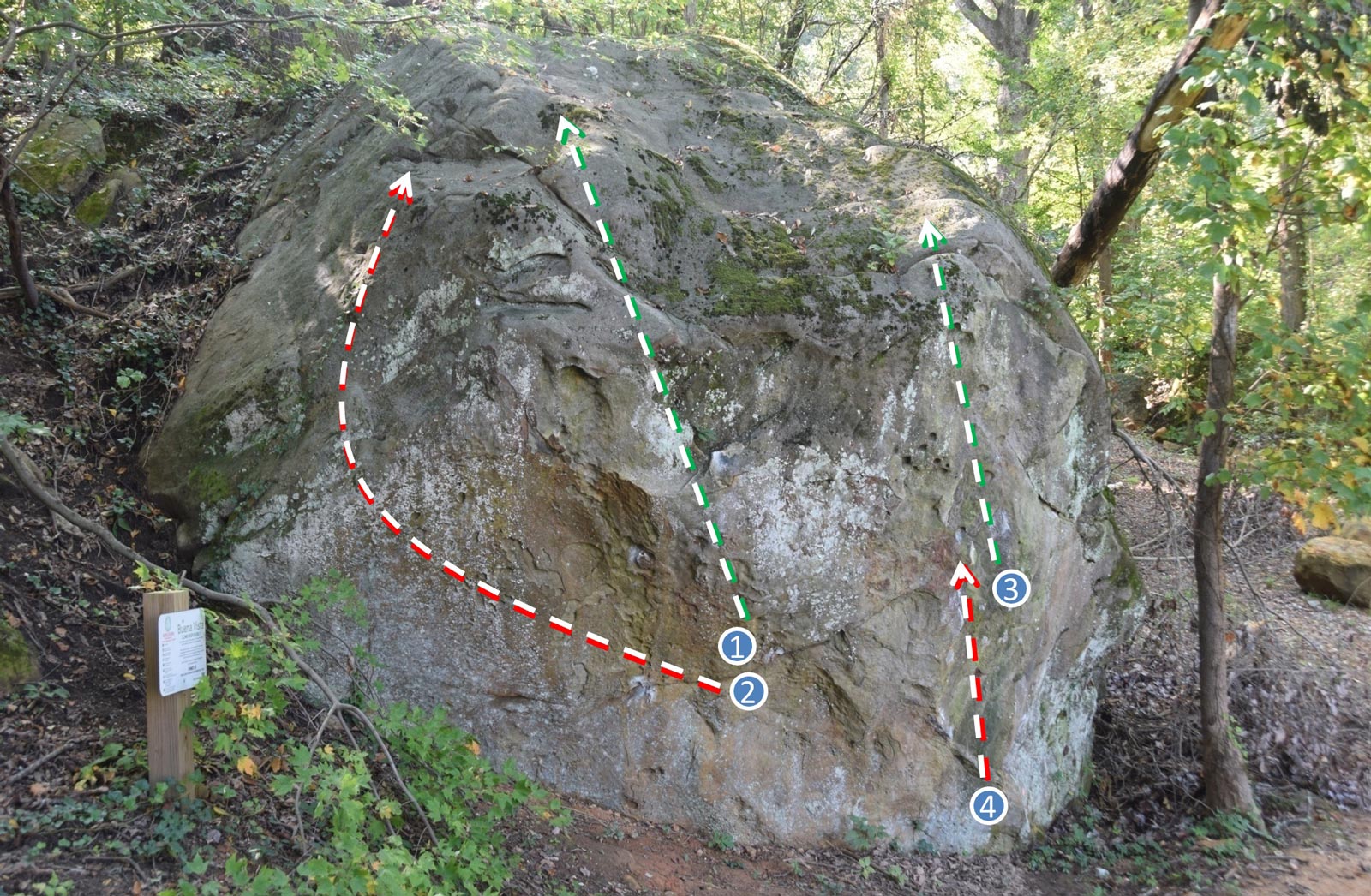 ROUTES
What a View — V5: Start with left and right hands in obvious underclings. Grab a patina crimp, and go for the jug. Top out up and slightly left. Like a gym problem, but the mantle could get you.
Hasta La Vista — V6/V7: Start on undercling and make hard moves left across sharp pockets and crimps. Find the good sloper just above the break on the arête and climb up the slab.
Angle Fangle — V4: Stand start with two high crimps about a foot apart (7' up). Bust up and left to pocket, then big jug and top.
Angle Fangle Low — V7: Start on pebbly undercling left and big slopey undercling right. Make big move to crimps and finish same as the original.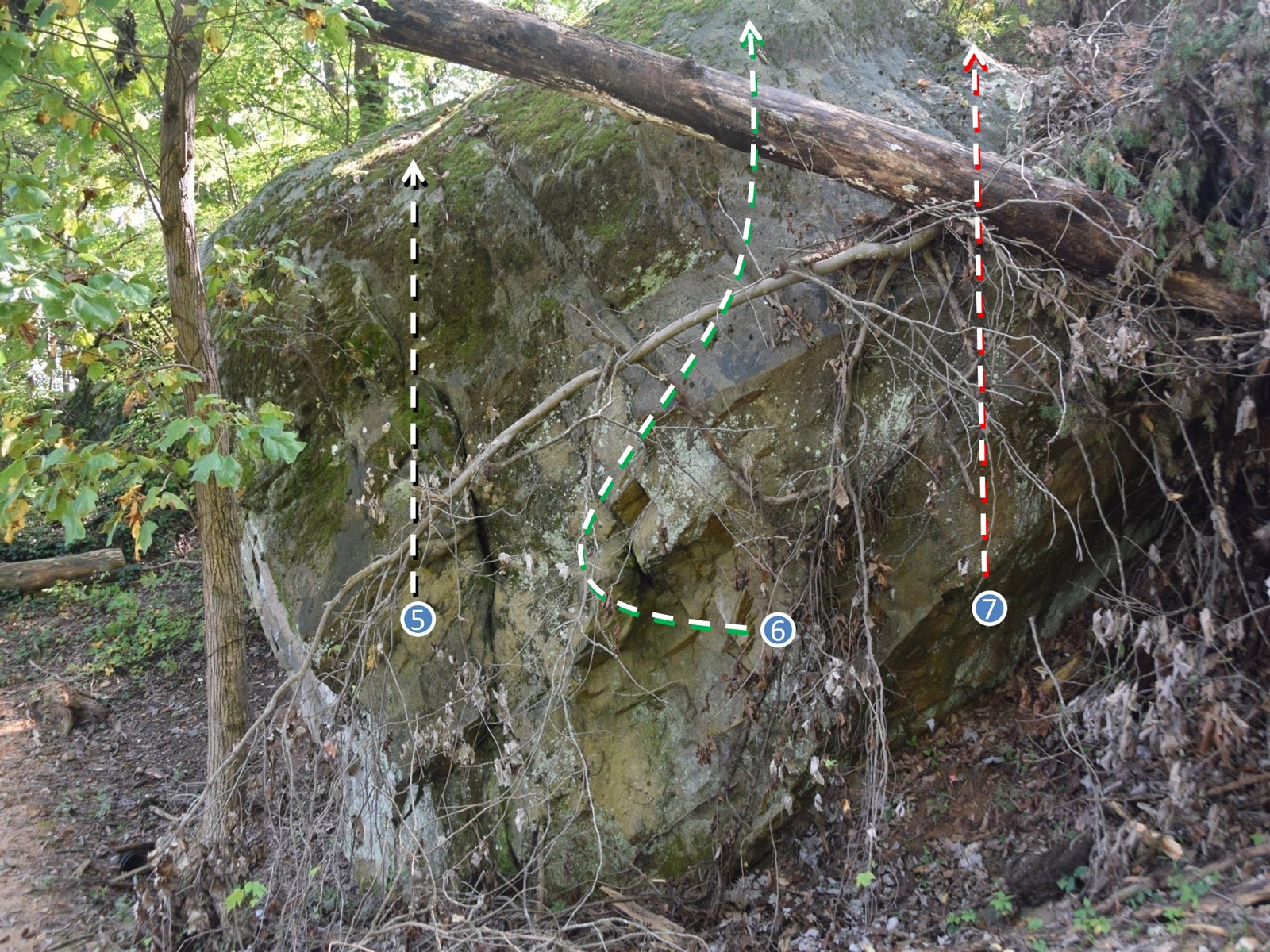 ROUTES
5. Vista Crack — V0: Climb obvious crack right of arete. Trend left (in front of tree) to top out through features hidden in the moss. Spotters and Pads!!!
6. Cut and Chopped — V4: Start squeezing two wide sidepulls. Climb up and over bulge using sidepulls and edges.
7. Look Ma' I'm Dave Graham — V6: Sit start left on wide invert sidepull, right in obvious pocket-pinch. Make big move left to crimps to pull over the bulge.