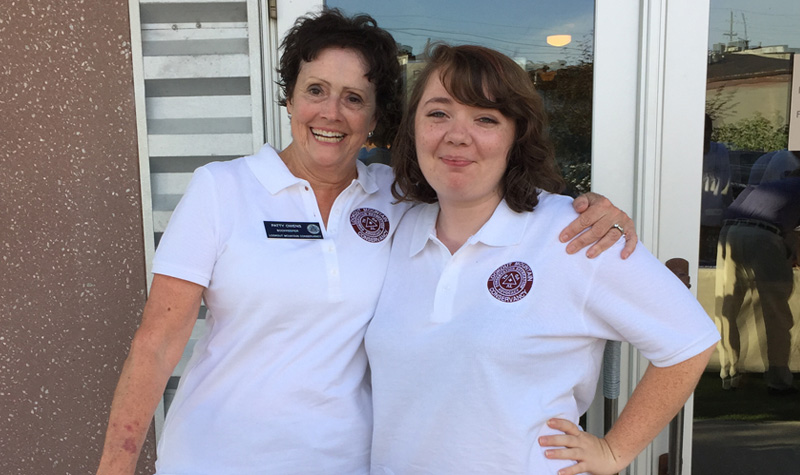 For the past ​5 ​years, Patty Owens has been a devoted, dependable friend to Lookout Mountain Conservancy. Foremost in her office role as bookkeeper/office manager, and outside the office, at LMC events and functions, Patty has always pitched in cheerfully wherever needed. We will miss Patty's​ sense of calm, ​order ​and ability to get things done, ​that she always brought to our busy days.
Patty is retiring from her work at LMC and lacing up her bowling shoes for more regular fun at the bowling alley with husband, Michael. ​She also plans to spend more time hiking with her 12 grandchildren and volunteering at her church.
Patty came to LMC after 40+ years in the construction industry, managing peoples' time and money. We knew the minute we met her that she would ​keep us organized and on track. ​
Thank you Patty! For your commitment to LMC's​ work, your sense of humor, and your resourcefulness over these 5 y​ears. You have been and will continue to be a member of Lookout Mountain Conservancy's family. We wish you all the best and look forward to seeing you knocking down the pins or on Lookout Mountain trails.