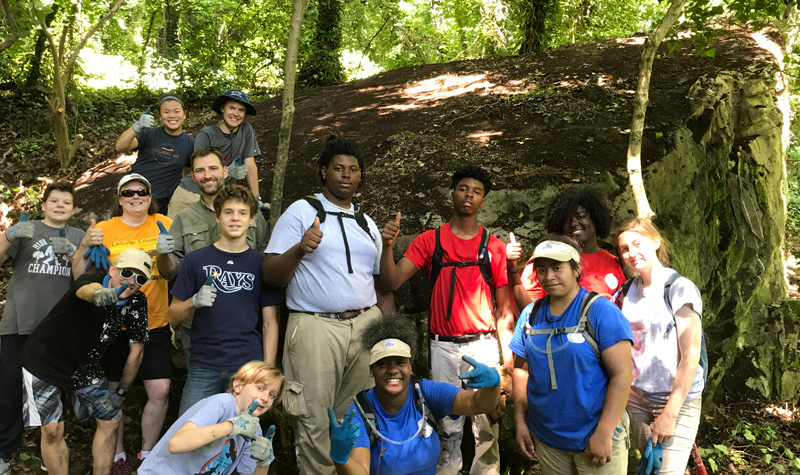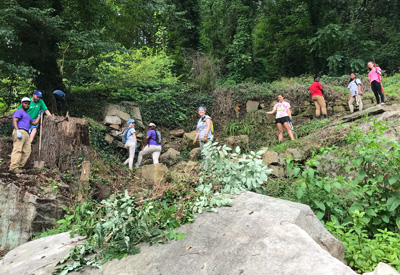 The Youth Work groups are here!! Any given morning that we are working, there are another 20-40 youth volunteers up here on the Mountain working alongside the 20 LMC Interns.
It truly is incredible to see everyone working and sweating together.
Last year, about 700 youth came through during the summer, and we're expecting to have about the same amount of participants this year.
Part of the Intern's leadership training is to help manage the Youth Works crews that switch out on a weekly basis.  They help keep them safe, and show them the tricks of the trade while wrestling kudzu and other invasives.
Our main projects this summer have been building out the bouldering park, clearing off the other 21 boulders, and clearing the pollinator garden of the kudzu that has returned for summer.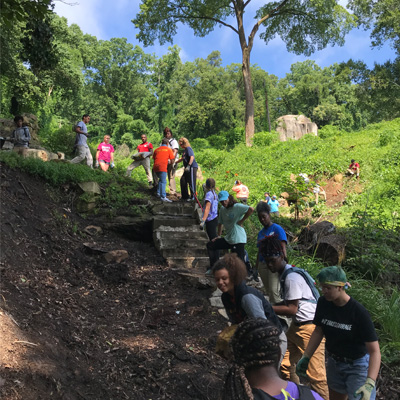 Not only have these teenagers been working alongside each other, without their phones, outside in the hot summer weather, building a park that will be enjoyed by the community, but they have also been building bridges across their cultures.
The work on the land is just a physical representation of their ability to work together and see what is possible when people join towards a cause instead of work against each other.