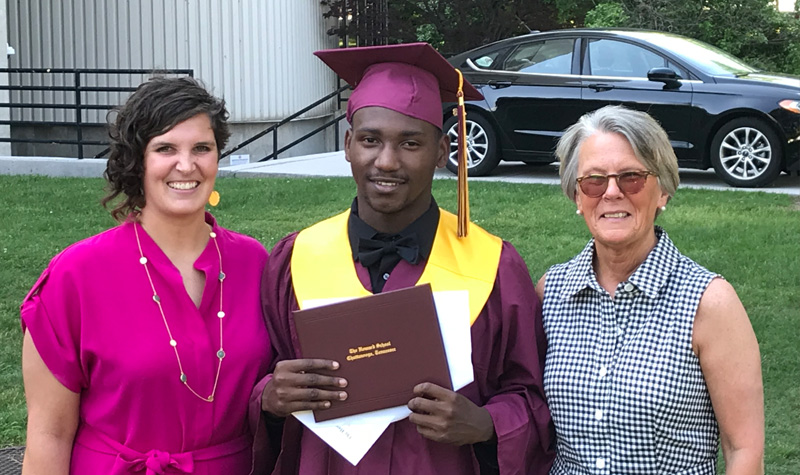 Something extraordinary just happened and I wanted to share the good news with you.
The long nights of studying, writing papers, and struggling through challenging math equations have paid off and the three high school seniors who were enrolled in our Leadership Program this year are no longer seniors, but graduates.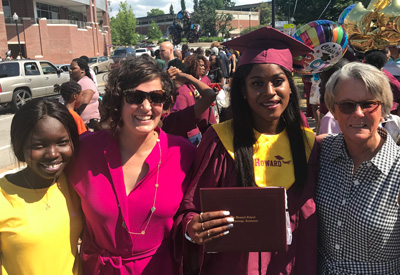 Their hard work up on Lookout Mountain—restoring wildlife habitat, building trails, learning how to grow and prepare vegetables, during all sorts of weather—played a big part of their success as they learned teamwork, social skills, focus, and the development of goals beyond high school resulted in an extraordinary effort in school.
While it may feel like a given for high school students to graduate, Howard High School's graduation average is currently averaging 63%.  Many of these students face tremendous challenges including hunger and housing instability.  For one of these seniors, it's the first time someone has graduated from high school in their family. It's a really big deal.
With the job market in Chattanooga increasingly requiring some sort of secondary education (about 80% according to Chattanooga 2.0 studies), their high school diplomas make a huge difference in their ability to thrive as young adults.
These three students already are taking action to fulfill their dreams.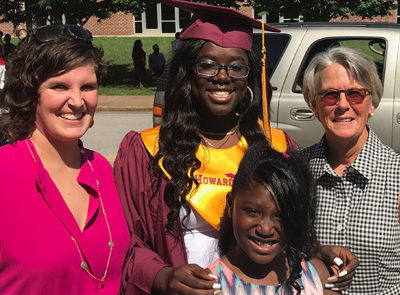 Micah, is working this summer before participating in basic training in the fall for the National Guard.  He plans to go onto specialized training and enroll in classes the next year to continue his education.
Laniesha and Azia have both chosen to stay closer to home, enrolling in Chattanooga State in classes with the goal of pursuing professions in the medical field.
The Program's record of 100% high school graduation rate for those enrolled continues; you and Lookout Mountain, as well as volunteers and partners, helped make that possible.
Thank you for helping to support these students cross that stage and shine, like we all knew they could.