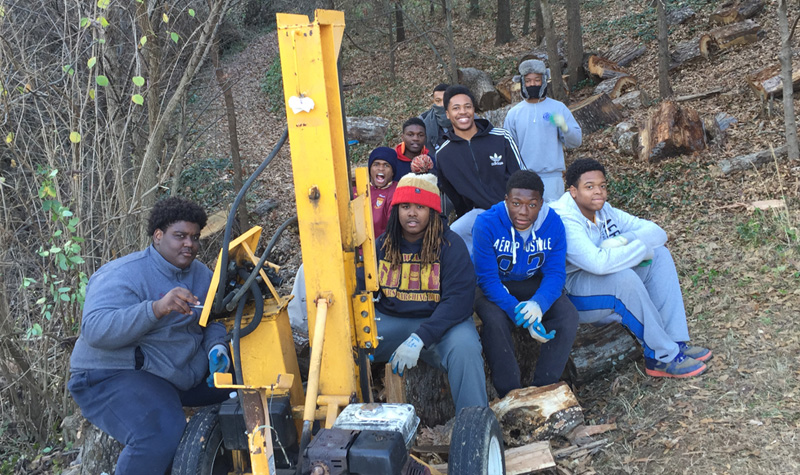 "All Americans should have the opportunity to make choices that allow them to live a long, healthy life, regardless of their income, education or ethnic background."
– Robert Wood Johnson Foundation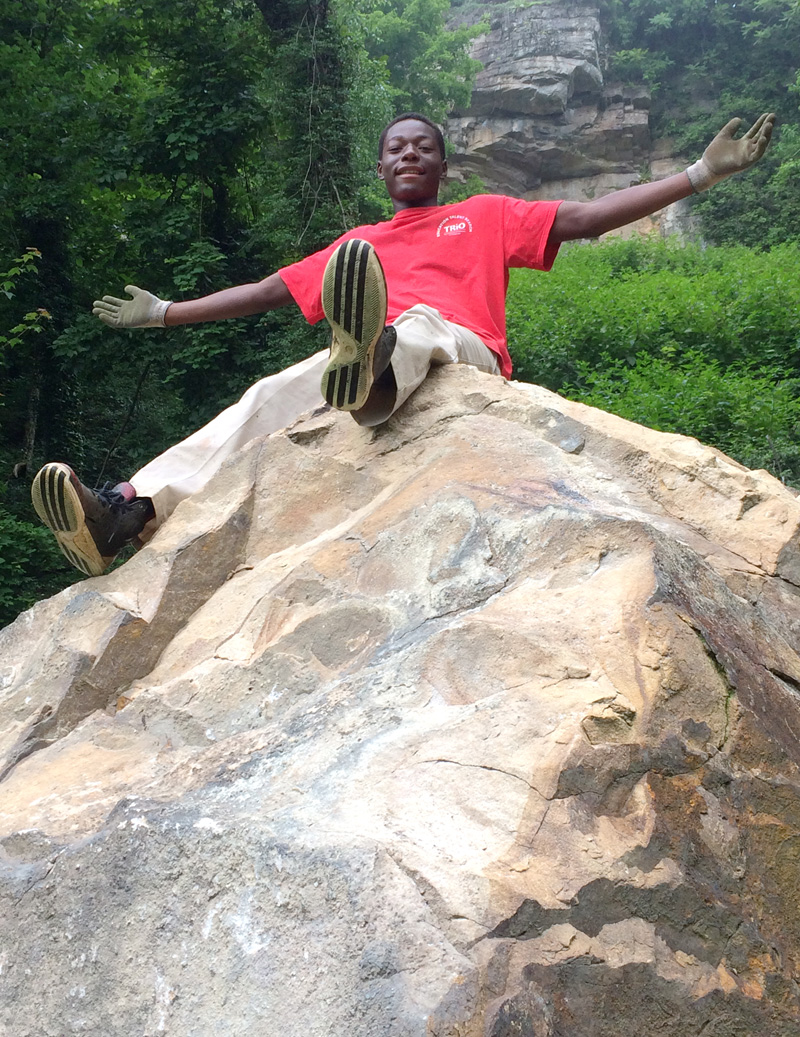 The Howard School in Chattanooga, Tennessee, sits practically in the shadow of the biologically diverse and historically significant Lookout Mountain. The inner-city high school is located just 2 miles from John C. Wilson Park on the mountain's north end. One of the most important Civil War battles was fought at the site, and the park offers access to a network of public trails. But most of the Howard students had never been there.
With lives confined mainly to their homes in public housing projects and to an urban school rife with gangs and crime, the highschoolers tended to be distrusting, on guard, self-protective, says Robyn Carlton, CEO of the Lookout Mountain Conservancy (LMC), which owns the parkland." They live in isolation from the rest of the city and from themselves. They don't really even know each other's names."
Millions of people experience health disparities based on factors outside their control, which puts them at higher risk for obesity, diabetes, heart disease, asthma and other costly diseases. Neighborhoods, schools, workplaces, public policy decisions and quality of available medical care all play critical roles in determining whether people live healthy lives; individual decisions are also important. The students at the Howard School seemed to be reasonably close to places where they could exercise, but they weren't taking advantage of the opportunity. They needed a helping hand.
Beginning in 2012 Lookout Mountain Conservancy began to work directly with these kids in a pilot outdoor classroom project funded by the Tennessee American Water Company. "Environmental Connections" was created with science teachers from Howard in a partnership with the Center for Mindful Living (CML). Carlton and trained CML professionals took the students to the site and taught them restoration skills for the land and themselves. They explained how to breathe, how to stop and get settled within themselves and how to connect with things outside themselves. Carlton, a former teacher and mental health professional, explains: "Interior health translates to physical health."
On the first day, students arrived dressed in their school uniforms to do the dirty work of pulling invasive kudzu and removing trash. They didn't know the names of tools or how to use them. But perhaps the main thing they learned about themselves that day was that they were in awful shape; after just 45 minutes, many of them were exhausted.
By the second session, they were able to do more, and they wanted to do more. By their third visit to the park, the students had acquired stamina, confidence in their abilities and an eagerness to see the effect of their invasive species eradication work. Most important, they had developed trust—in themselves and in each other.
"It's been transformational for them and for me," says Carlton. "It gives kids an opportunity to make different choices. And what a great choice to be able to do something purposeful for the community and the land. All kids want a place where they can be safe, where they belong, and where they have purpose."
"This work is hard!" says 15-year-old Scheniqua. "I'm used to playing computer games and watching TV. I don't have the money to go to an inside gym to get in shape, but who needs that when we have this great outdoor gym that can get you in shape. Mother Nature has the best deal in town: if you keep her in shape, she'll keep you in shape!"
...
Writer and editor Elisabeth Ptak works with Conservation groups and nonprofits to tell their stories in Print and online. Her latest book, Marin's Mountain Play: One Hundred years of Theatre on Mount Tamalpais, is forthcoming. www.elisabethptak.com