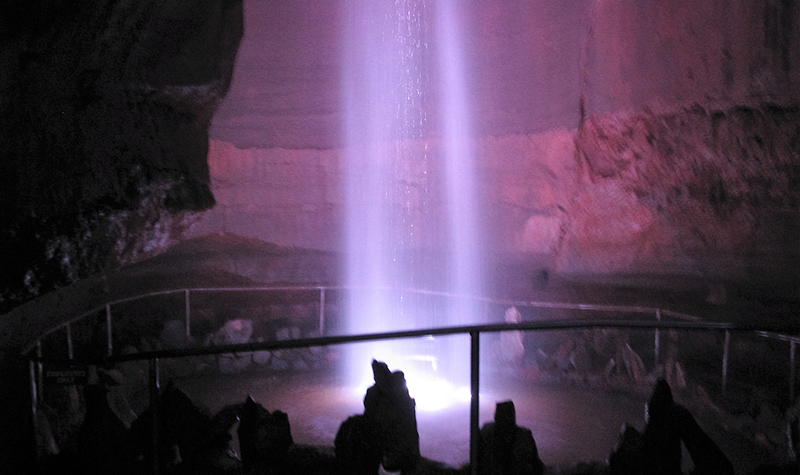 The evening was spectacular.
An evening with friends and family at one of the premiere out-door events, hosted by Hugh Morrow, at Ruby Falls in Chattanooga. The extraordinary acoustics of the Fletcher Bright and the Travelin' Tennesseans, near the cascading waterfall was breath-taking. Many enjoyed locally made food from Café on the Corner, wandered the falls, and simply listened to the music with the backdrop of the falls and cavern.
This was an important fundraising event for the Lookout Mountain Conservancy's Intern and Leadership Program with The Howard School.
Guests celebrated the amazing success of these young people and helped to  make sure that the program can serve more motivated youth in our community.
As a community-supported organization, we can't work with these youth or conserve Lookout Mountain without you.