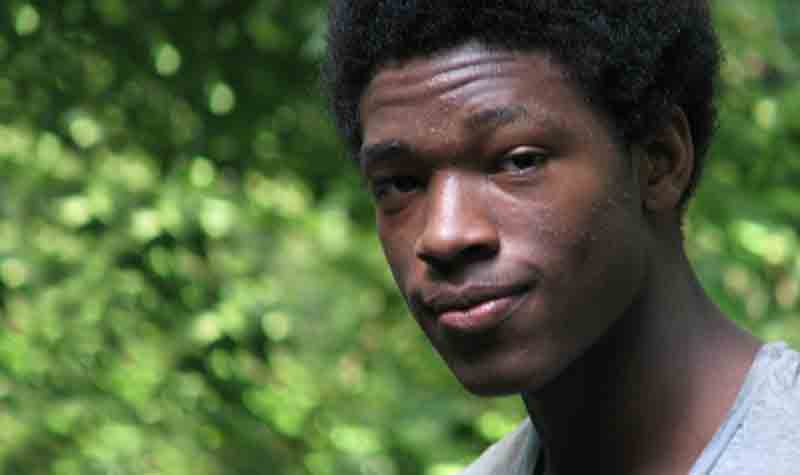 I'd never imagined that I would graduate from high school.
I started my senior year in high school with just 10 credits—and I needed 22 to graduate. I had a hard time studying and staying focused. There were a lot of distractions in school and I couldn't study at home either. I just didn't see a future for me.
Mr. Brown, the principal of The Howard School, could have given up on me. Others have. But something happened that changed the way he looked at me. I had become a Lookout Mountain Conservancy Intern and was already working hard up on the Mountain.
All those hours working with my classmates on the Mountain, pulling out weeds and building trails—as hard as it was—taught me teamwork and determination.
They gave me the courage to never give up and finish what I started.
When I came back to school as a senior I was determined to graduate. I didn't want to go down the same path that so many others had—a path of drugs and violence. Instead, I wanted to find a new way.
It started off slow. First a couple of assignments, then more and more; I had to make up for lost time. It wasn't easy. I came to the Conservancy office every day and learned how to study. I got help in areas I didn't understand, something that would have been hard to get in a busy classroom. It's amazing how much better it is when there's a quiet place to work with people who can help you figure things out.
But then it happened—and my family was even more surprised than me. You see, this doesn't happen much in my family, overcoming obstacles like this. When I actually walked across that stage and got my diploma, it was a big deal—for all of us.
And it gets better. All that hard work I learned on the Mountain, how to be a team player, how to ask questions, how to look someone in the eye and give them your best—that's set me up to be a great employee. In my new job as an Installation Specialist, I've realized that a lot of the skills I learned on the Mountain trails set me up to be successful. I can do anything I put my mind to; the Mountain, my classmates on the Mountain, and the Conservancy staff made me believe that.
I want to thank Mr. Bob Hulse for sponsoring me during my time at the Conservancy. Without his help becoming a Mountain Intern, I wouldn't have made it. I never dreamed that I'd have a new job that I love, already received a pay raise, and learned to live on my own. A lot of kids I know don't have that yet.
– Arterrius S.
---
Thanks to the support of people like you as well as local businesses and foundations, the Lookout Mountain Conservancy partners with the Howard High School. The program is designed to provide both leadership and academic skills and has resulted in 100% graduation rates for those who have attended (surpassing the high school's average). As a result of community support, the program has been expanding every year as funding becomes available. The program was created by Zachary Brown, Assistant Superintendent of the Hamilton County Department of Education and former Principal of the school and Robyn Carlton, CEO of Lookout Mountain Conservancy.
In addition, the Conservancy works with over 50 students during the summer to offer paid employment and leadership skills, and provides support and training for teachers who bring their classes up to Lookout Mountain during the school year.