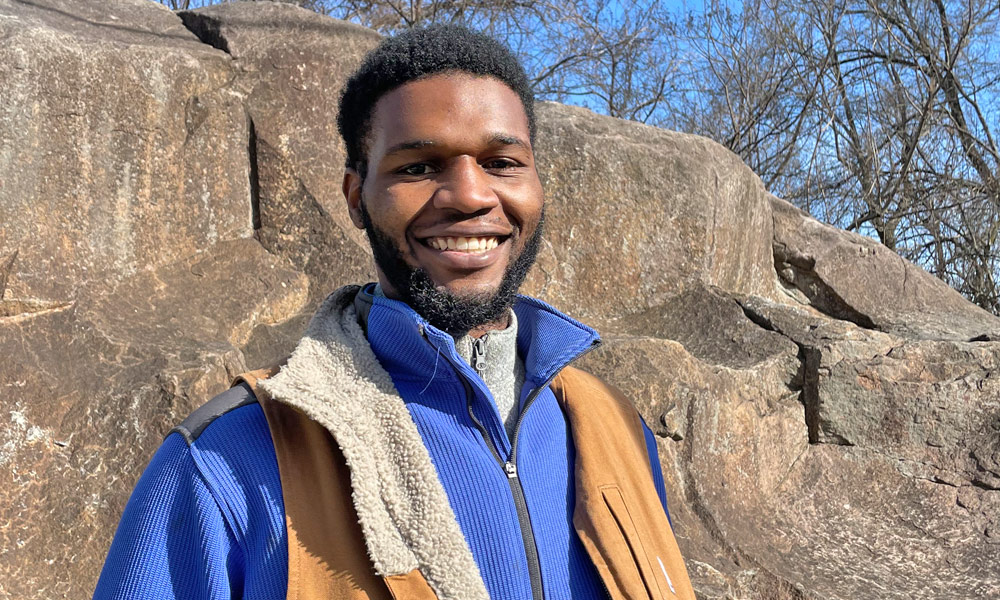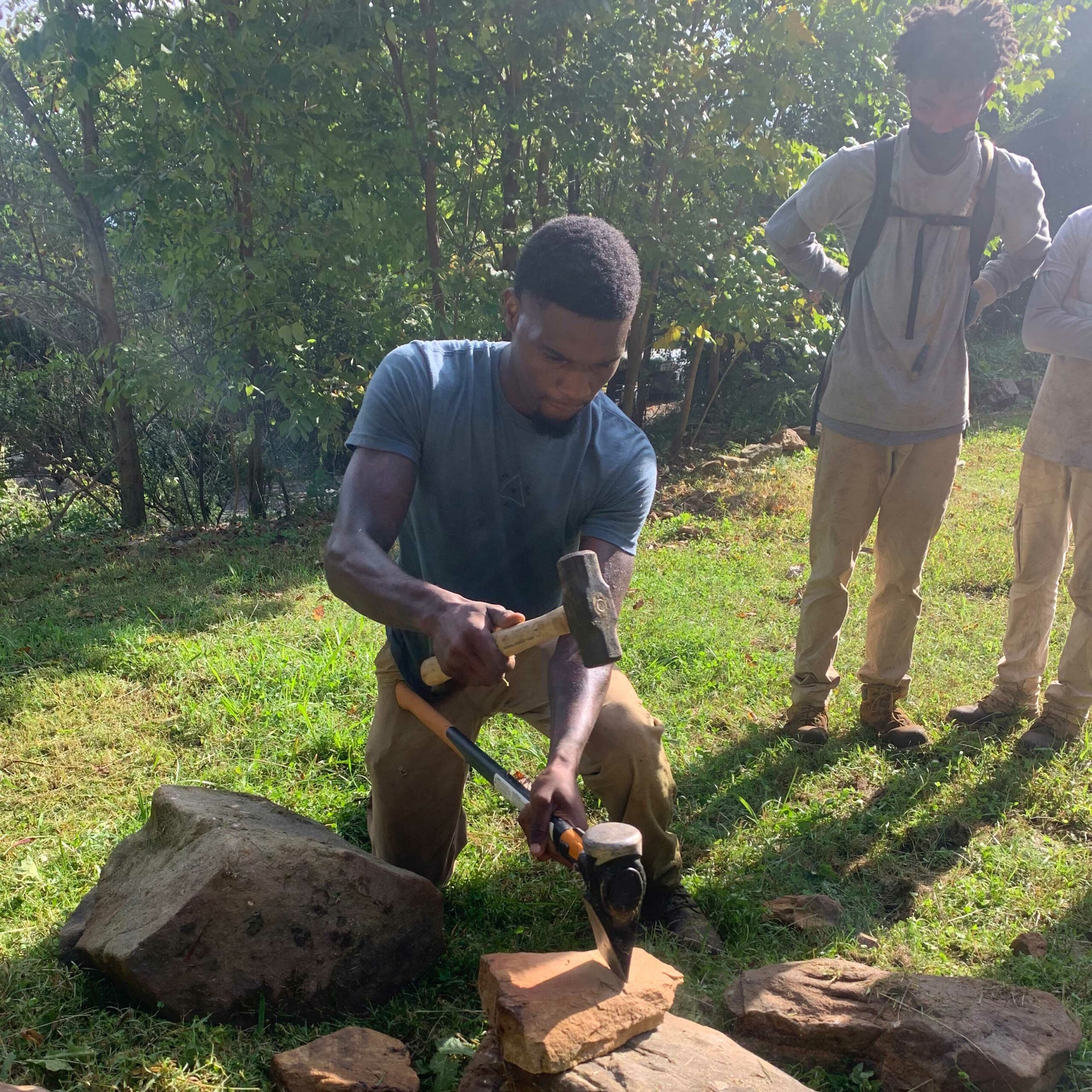 I joined the Intern & Leadership Program in 2013 as part of one of the very first groups to work on the mountain. At just 14 years old I didn't quite know who I was or what I wanted to become, like a lot of kids my age. I was a good kid, deep down, but somehow trouble just always had a way of finding me.
I think there were a lot of factors at play, my surroundings, my up-bringing, but most of all, peer pressure. I just wanted to fit in and most of my friends were as lost as I was, which normally meant testing boundaries and pushing limits.
Looking back, I have to thank my older brother, Sayyid, for getting me involved with LMC. He could tell the direction I was heading and, like the good brother he is, he made the decision to step in. See Sayyid was already a part of the Intern & Leadership Program and he could already notice the differences it was making in his own life. So he set a plan in motion to get me interested in something other than trouble.
One day he told me there was more work than they could possibly handle on their own and offered me $50 to spend the day working with him and the other interns. As a teenager, how could I say no to $50?? It was one long, hard day but something about  being out there had me hooked and I was ready to jump in feet first.
I didn't realize it at the time but the mountain was the escape, the outlet, that I needed to protect me from not only the negativity surrounding me but also my own internal struggles. I fell in love with the land and the way I felt after a day working alongside my peers on the mountain. Not to mention that at the end of the day I was finally too tired for any trouble to find me.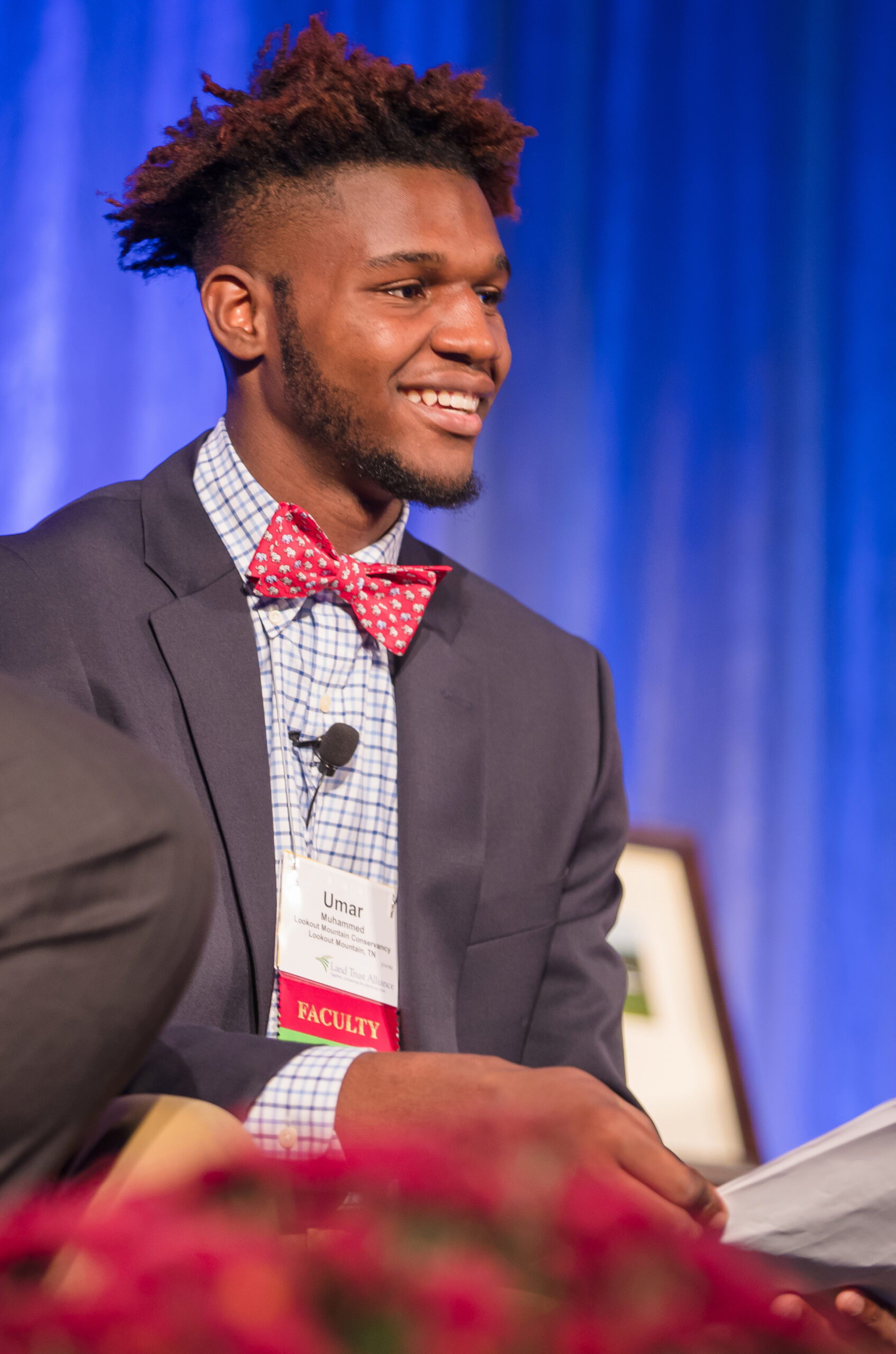 Lessons Learned
From that first day at LMC until now, I have learned so much. Not just about conservation, landscaping, and practical outdoor skills but also about myself as an individual. I learned to embrace my strengths and how to work on my weaknesses and most importantly I learned the skills I needed to build my future into something to be proud of.
What's more, I have had the opportunity to amplify my voice and be heard in arenas that often don't include people like me. I connected with some amazing people in the community ranging from government officials to young professionals and everyone in between.
Through my experiences with LMC there were so many opportunities that helped me see a different side of life. Like sitting down with the mayor of Chattanooga and giving him insight into things that could make a difference in my community, taking professional development classes to further my career, and giving back through conservation by starting the transformation of the park trail system into what it is today.
But I have to say the most influential moment in the program for me was being honored as the keynote speaker for the National Land Trust Alliance Rally in 2016. I summoned all the skills LMC had given me and found the courage to speak in front of hundreds of people to share my experience and my perspective as a young black man working in conservation. It was one of my proudest moments to be given such a platform to share my story and to give others an opportunity to imagine themselves in a position that might never have crossed their minds before.
One of the best things I've been able to take from LMC is being able to show other people in my community that there is always room to be part of something even if you've felt alienated. After conquering that keynote address, I felt more confident than ever and since then I have continued to empower others by speaking about what working in conservation means to me and how we can all be involved in this critical work.
Growing up and branching out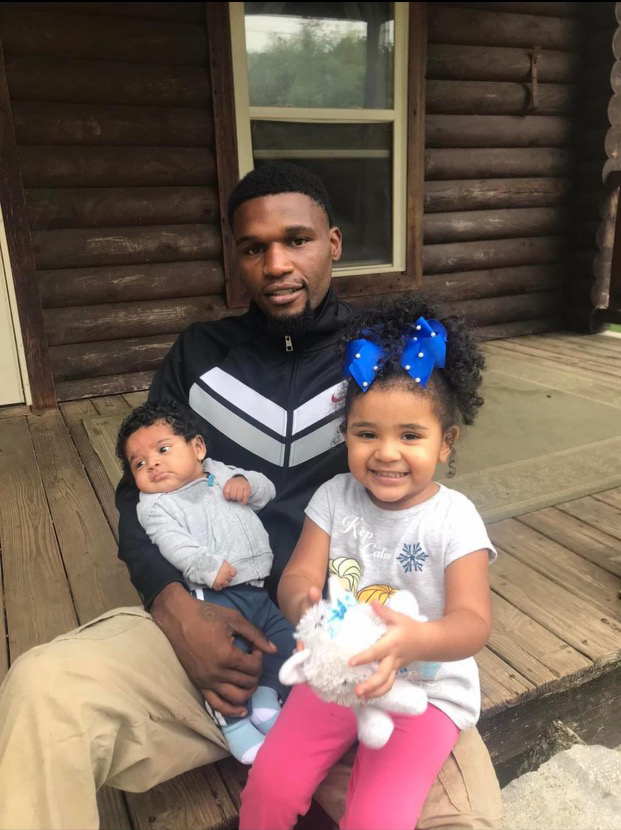 My life is forever changed through the times I spent at LMC. I am living proof that this program can mold people into the next generation of environmental leaders. My experiences and time spent here has turned out to be the unlikely stepping stone to my future.
After finishing the program I eventually returned to LMC as a staff member and found myself back working on the mountain and realizing how much I had missed it all. Except now I am 23 with two children and a wife and looking to expand my horizons to find my career path. As I fell back into the long, hard days I never imagined LMC would once again lift me up and help jumpstart the next phase of my life. With their help I continued to renew my skills in conservation and land management until I felt confident enough to step outside of my comfort zone.
Thanks to the encouragement of Ms. Robyn and everyone else at LMC I've recently started a new position as Land Steward for the Triangle Conservancy in North Carolina.
But now with a new passion, connecting and including people who might have never known they could have an outlet in nature. I am excited about learning new skills that could take me places and help me better understand the conservation world and ALL that it impacts. I hope to share my passion for nature and pass down my knowledge to my own children one day so maybe they can continue the family tradition in conservation.
-Umar