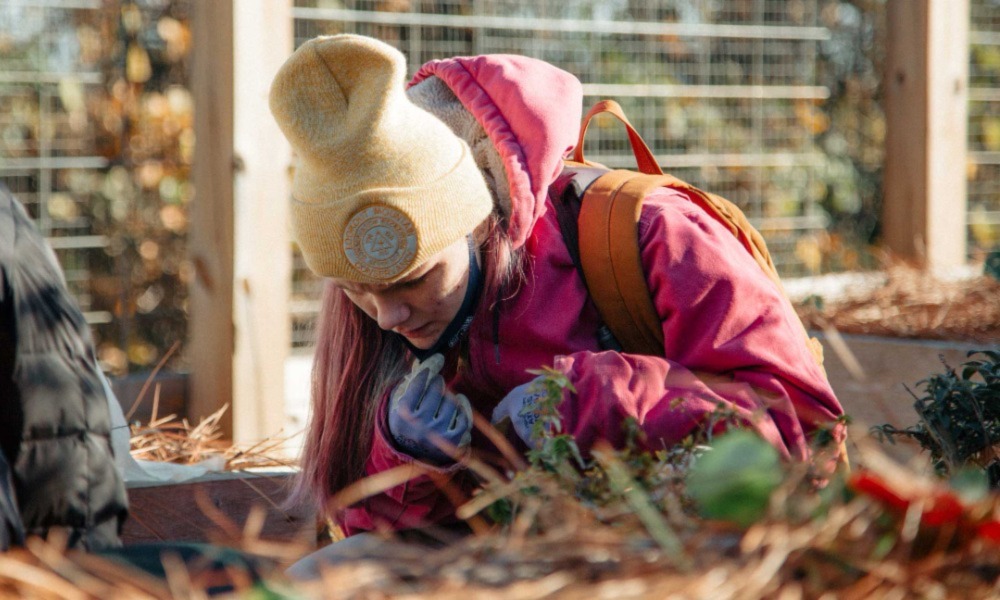 When I first started working with LMC, I didn't believe in myself and was scared to do new things. I was really shy and closed off. Growing up, I loved being outside but had never done anything to help the earth. Before I joined the program, I was lazy and would sleep all day, constantly on my phone; I was a mess! I was not motivated to do anything that would build me up.
I heard about the program from my older sister, who went through The Howard School Leadership Program before me. Breanna would come home and talk about her day and how she enjoyed being around people her age doing work that was good for the environment.
I Can Do Hard Things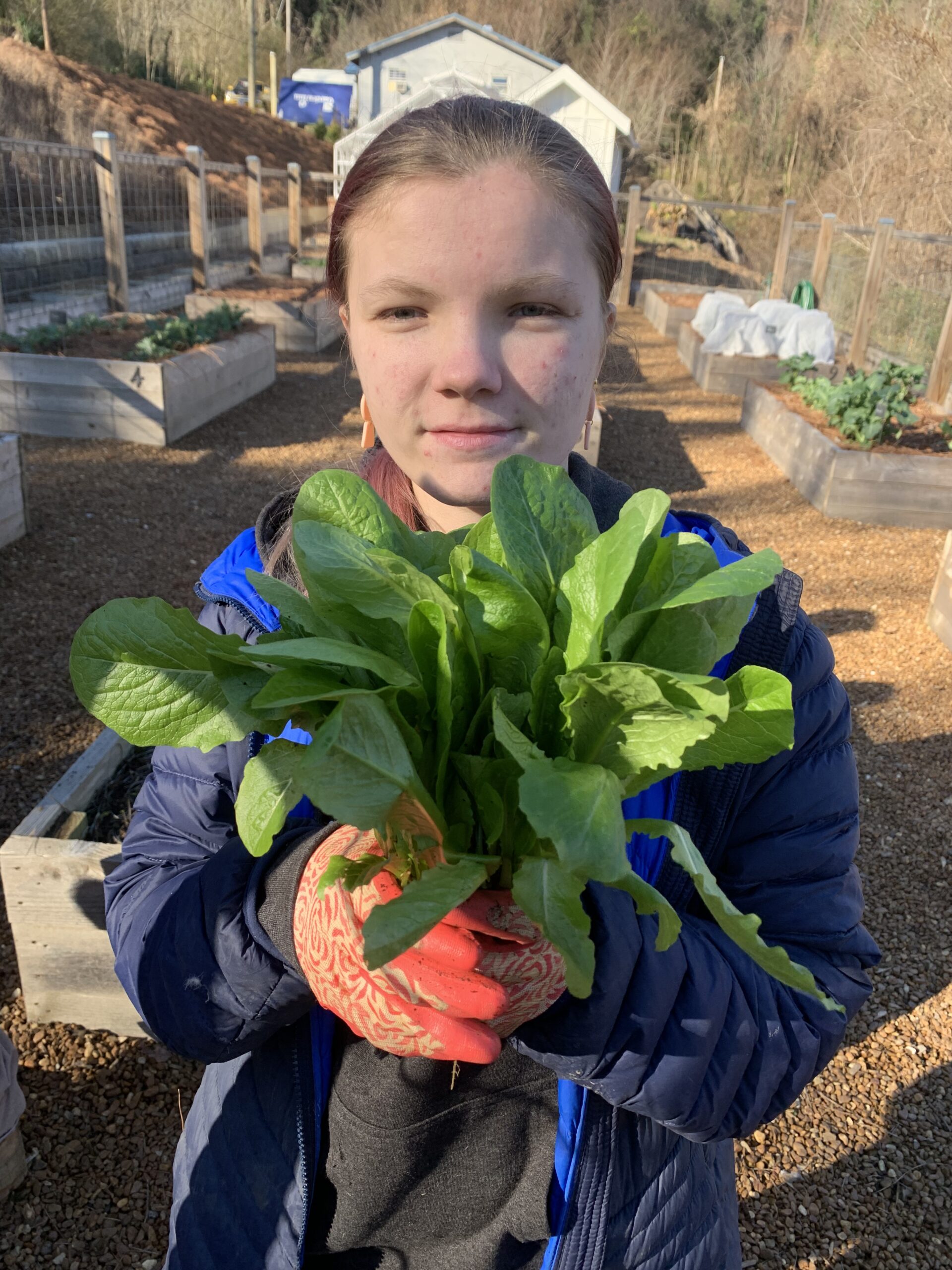 On my first day, I cried because I didn't follow directions and my teammates got frustrated with me. We were building the new pollinator garden, planting trees, and it was blazing hot! I got bitten by so many ants and would complain constantly. I had no idea how heavy bags of mulch were and my first three days I had to learn how to pick them up without dropping them and it got harder the more I did it!
I had to trust and believe in myself, even when it came to carrying heavy bags of mulch. A few of the bags were filled with water and they were even heavier. I didn't give up! I kept going until my job was done and that attitude is how I built up muscle to make the job easier. The work was tough, maybe the most difficult in my life, but the outdoors made me feel safe so I couldn't wait to come back.
If you want respect, you must give respect. The work required my whole body, and it required me to believe and focus on the fact that I could do hard things, no matter how heavy the new task was.
Building Perseverance
With every day that I would show up, I started to believe more and more that if I gave it my best, I would get better each time. The hardest task was learning how to weed-eat because I would constantly have to fix the string and the machine would run out of gas – walking up and down the hill to the tool cabin created a lot of perseverance. Before LMC I wouldn't have even tried.  If I was scared, I wouldn't try. I would only attempt easy tasks. I needed to learn to give myself time to learn.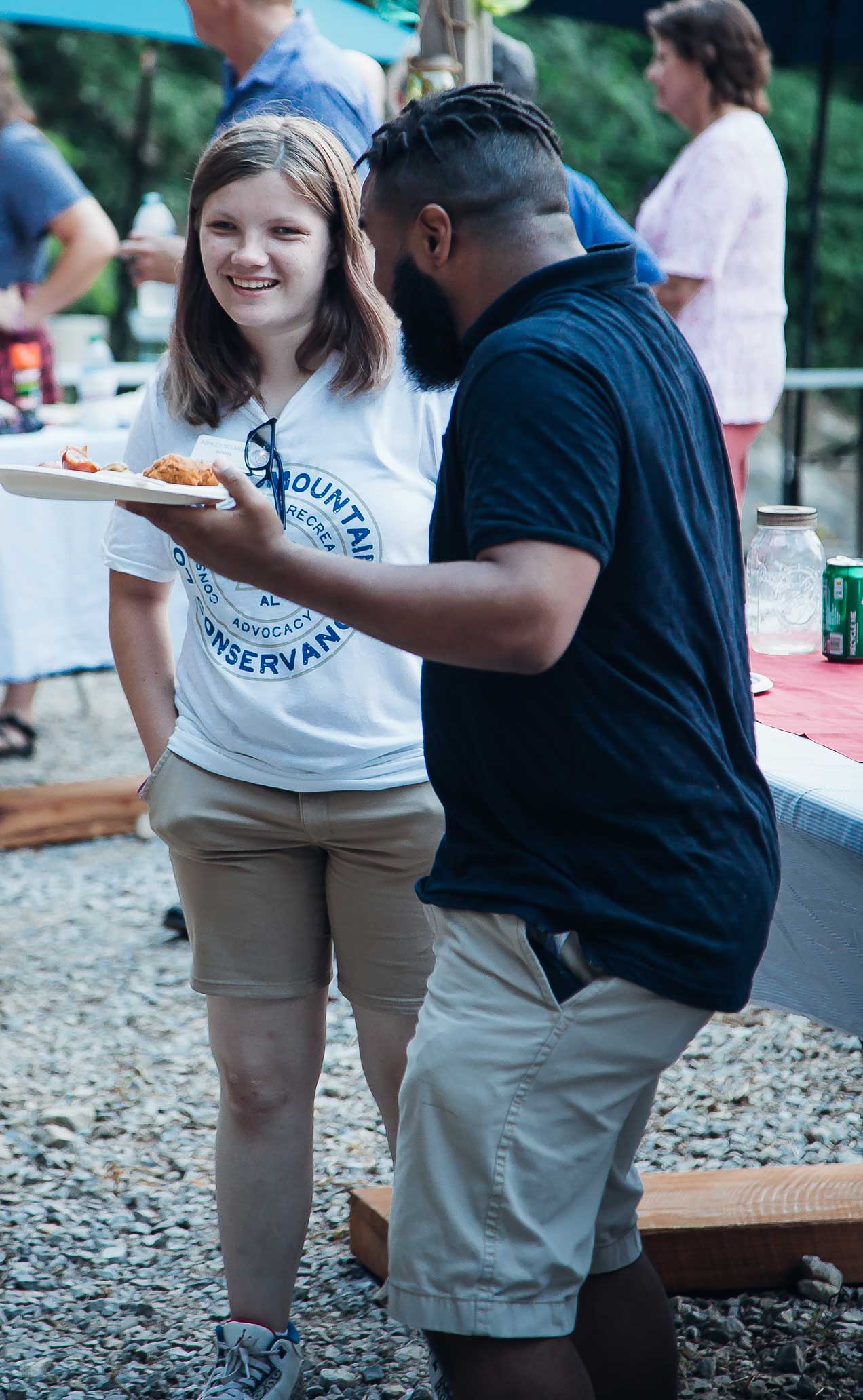 The work has gotten easier over the years. Starting in the program with classmates made it easier because I knew I could trust them to teach me what I needed to know to succeed. My mind works slowly at times, so having friends that could be patient with me made all the difference. I will forever consider LMC my safe place. The work, staff, and classmates were my escape from difficult things at home. Every morning I was so happy to leave my house and the hard life that I was dealing with. My life growing up was not easy, I felt trapped, and nothing felt fair. At age 11, I lost my mother and had to navigate alcohol abuse at home. I was very close to my mom; she was always there for us, so when she was gone, life became really hard.
Strengthened by Family
Because of The Howard School Leadership Program, I am now strong. I have learned to be encouraging to people even if they're unkind. I never had tools like this growing up. I am now a leader. One of my favorite things to do on the property is to make guests and volunteers feel welcome, always trying to be a positive little cloud.
What am I now most grateful for? My LMC family. Having a family that I trust and that is there for me is so important. I am also being listened to by people who care for me, and that's a big deal. It feels like a family!
-Ashley