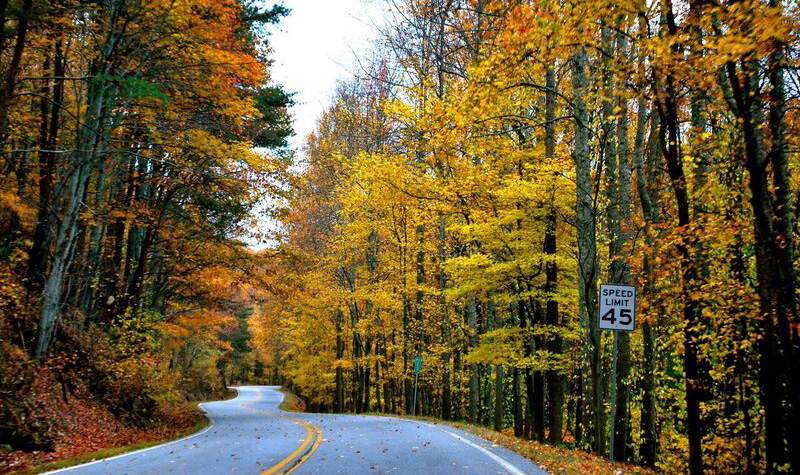 Are you ready for crisp fall colors and beautiful views? We are, and we wanted to share a few of our favorite places to go see the fabulous fall color on, and from, Lookout Mountain.
For us, fall is also a time when our Leadership Interns can take a moment to look back at all they helped make possible up on the Mountain—and to understand the larger picture of conservation. To help with that, we take the Interns out to see different parts of the Mountain so that they too can understand how special it is.
Whether you are enjoying a scenic drive through the woods, mountain biking, climbing, hiking, walking, or a picnic, Lookout Mountain has a place to explore. These five beautiful places are rich in history and fall color—and we look forward to hearing what you think.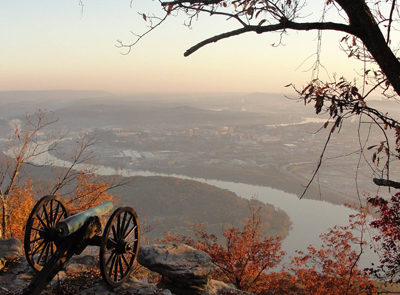 Entry Fee: $5
Open: Daily from 8:30am – 5pm
Activities:  Walking (there is a paved walking path), Civil War museum, hiking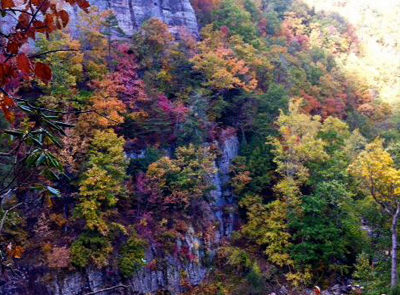 Entry Fee: Suggested $2 donation
Open: First and last weekend of every month Saturdays 9-5, Sundays 12- 5
Activities: Hiking, biking, picnic, view of beautiful waterfalls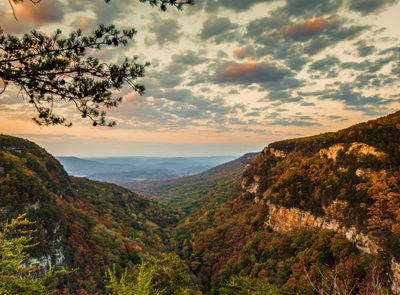 Entry Fee: $5
Open: Daily 7am-10pm
Activities: Hiking, biking, picnic, overlook next to parking lot, horseback riding (16 miles of trails), Disc golf ($4/person/round), camping (with fee) and more on the website
Entry Fee: Parking in the Picnic day use area $2/vehicle, other areas of the park offer free parking
Open: Daily
Activities: Kayaking, fishing (with AL fishing license), hiking, biking, cycling, rappelling, bouldering, camping (with fee), and more listed on the website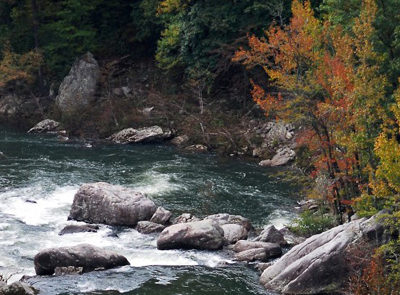 Entry Fee: Canyon Mouth day use area $3/vehicle, other areas of the preserve offer free parking
Open: Daily 9:00 AM - 7:00 PM Central Standard Time (Canyon Mouth day use area)
Activities Available: Hiking, mountain biking, rock climbing, scenic drive, fishing and hunting (with Alabama fishing license), horseback riding (on back country trails), and more listed on the website