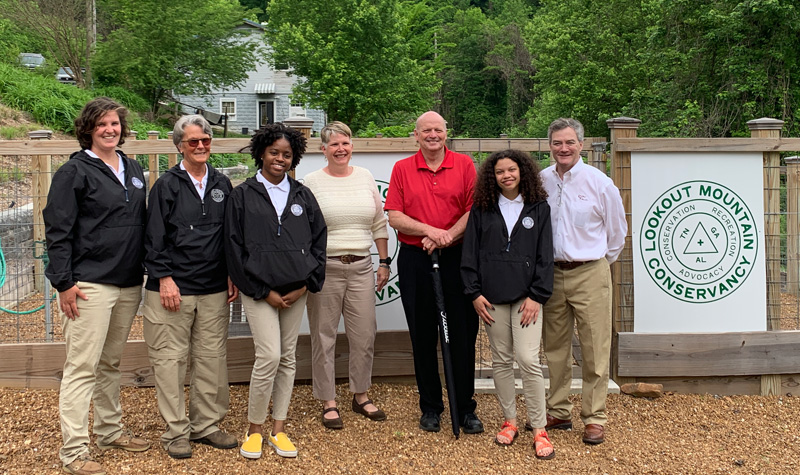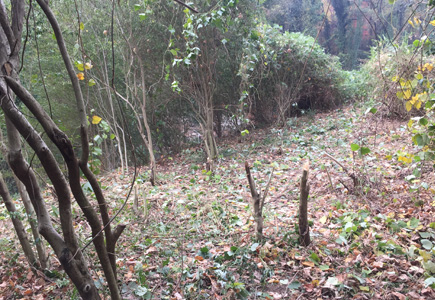 This time of the year is full of celebrations, two of our biggest celebrations at LMC during these months are our seniors getting ready to graduate High School, and the Coca-Cola Environmental Summit.
The past two years, LMC has been a part of the Summit, presenting projects that we have been working on with the Interns and volunteers.  The presentation this year focused on the pollinator garden.
If you were to look at the garden now, it's hard to imagine what it looked like two years ago...
Privet, an invasive plant that out-competes other plants important for wildlife, was 15 feet high covered by kudzu and other invasive vines.  Some of the privet had a trunk the size of a dinner plate!  The Privet was the easiest part to remove — except for the roots.  The kudzu seemed to grow faster than what we could keep up with.
Fast forward a few years…
Over 50 trees (of seven different native species) were planted in the pollinator garden this Spring, along with other native flowers and plants.  And, even though the Kudzu continues to grow fast, we do our best to maintain it and dig out the rootballs that all of the vines spread from.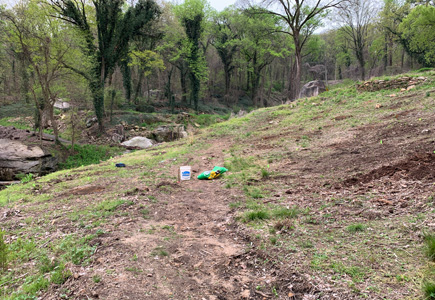 The students also presented bee hotels, made out of a bird house frame and bamboo shoots, that help give a safe place for bees to lay their eggs.
While the Pollinator garden is still in the early stages of transformation, much has changed through all of the persistence and hard work of the Interns and Volunteers.
The Summit was a great day of celebration, presenting this transformation to Ruby Falls, Rock City, and Coca Cola.  This Pollinator garden will soon be serving all of the birds that follow Lookout Mountain on their migration route, as well as the bees and butterflies that need a place to make a home and find food.