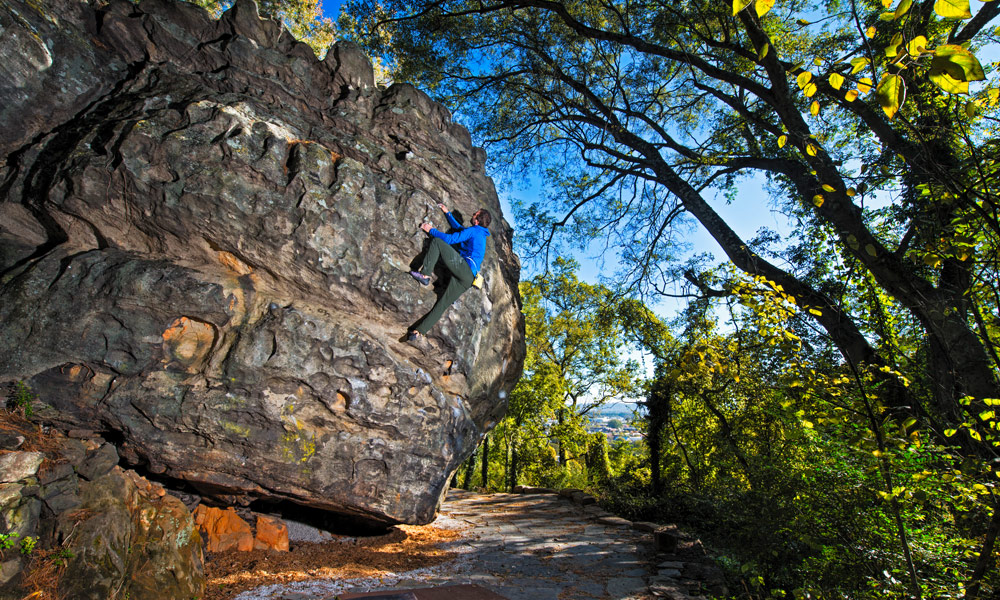 Wauhatchie Boulderfest 2021
It's baaack! The Wauhatchie Boulderfest is officially on our event calendar. We are happy to be partnering with the Southeastern Climbers Coalition and the Access Fund to put together a great competition.
Are you new to climbing or is it one of your favorite past times? Either way this competition is perfect for you! The boulders in our park offer a variety of problems that range from beginner friendly to seasoned pro. We want this event to be fun for the entire family so climbers of all ages and skill levels are welcome.
Each boulder will be marked prior to the event to make for easy scoring. All you have to do is hang on!
Not much of a climber or just coming for moral support? Don't worry. You can grab a bite to eat from a local food truck and listen to music while you watch the event from the sidelines.
Registration and event details will be available soon. Stay tuned for updates!
**Your safety is our number one priority. We will be keeping a close eye on local Covid-19 cases and will plan the event accordingly.**