Named after Chief Wauhatchie who was a l 9th century Cherokee Chieftain who fought alongside of Andrew Jackson in the War of 1812.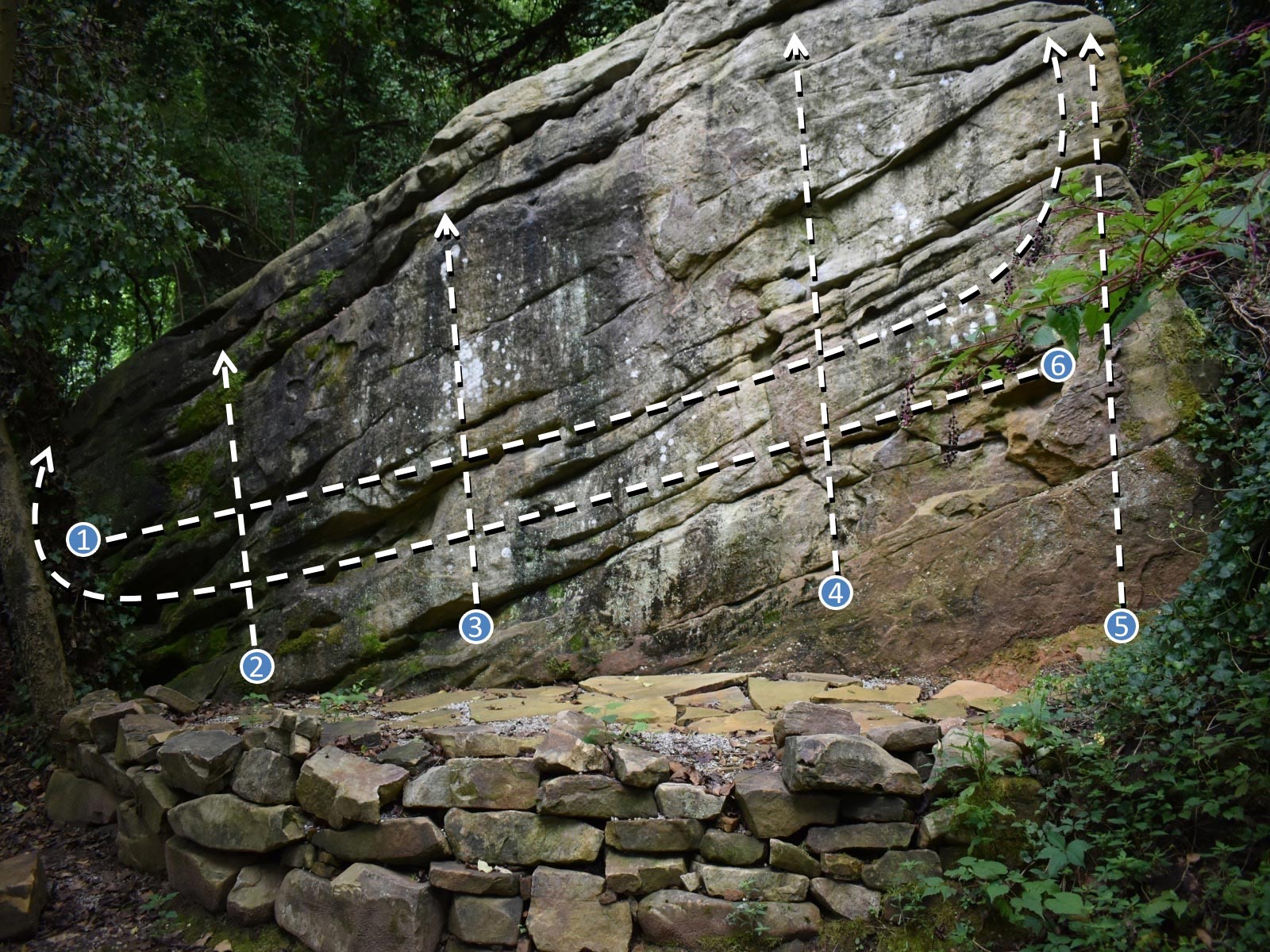 ROUTES
Everybody to the Right — V1: A fun traverse. Start way left in big, juggy scoops left of tree. Traverse all the way right to top out on NU.
Well Behaved — V0: Start right of tree, climb up.
Viney Hiney — V0: Low start, climb cool holds up face to top out.
A Step Up — V1: Undercling stand start. Climb face past edges and slopey jugs.
Numero Uno — V0: Nice arete, furthest right problem.
Everybody to the Left — V1: Traverse far Left to right, topping over the slopey bulge.