Great problems on cool holds, right by the road.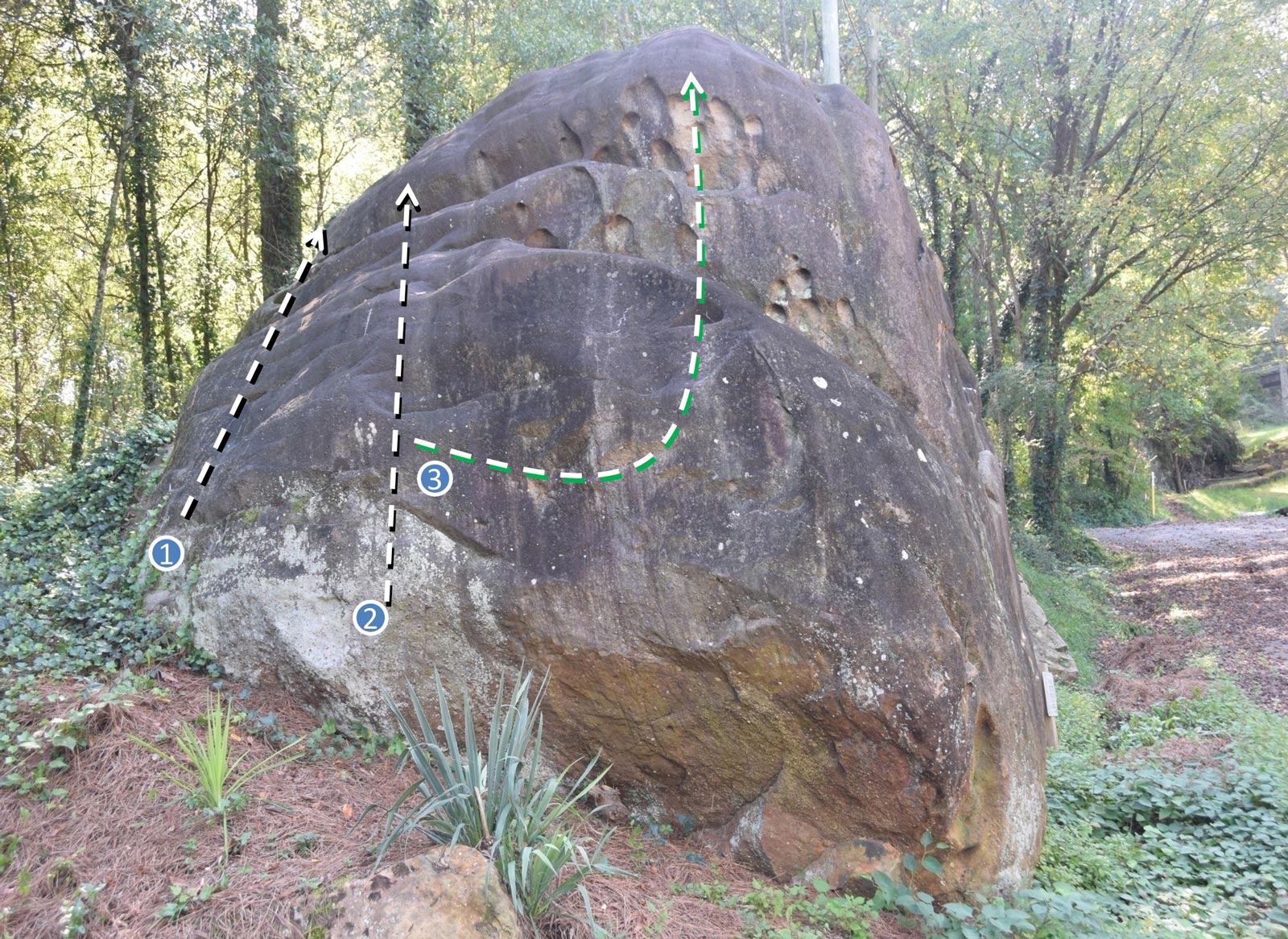 ROUTES
Bird Food — V0:

Stand start on far left side and walk straight up .
For the Birds — V1: Squat start on big shelf on left side of boulder and climb the slab straight up.
Immortal — V2: Stand start on jug rail. Make moves right to another jug rail and top straight up.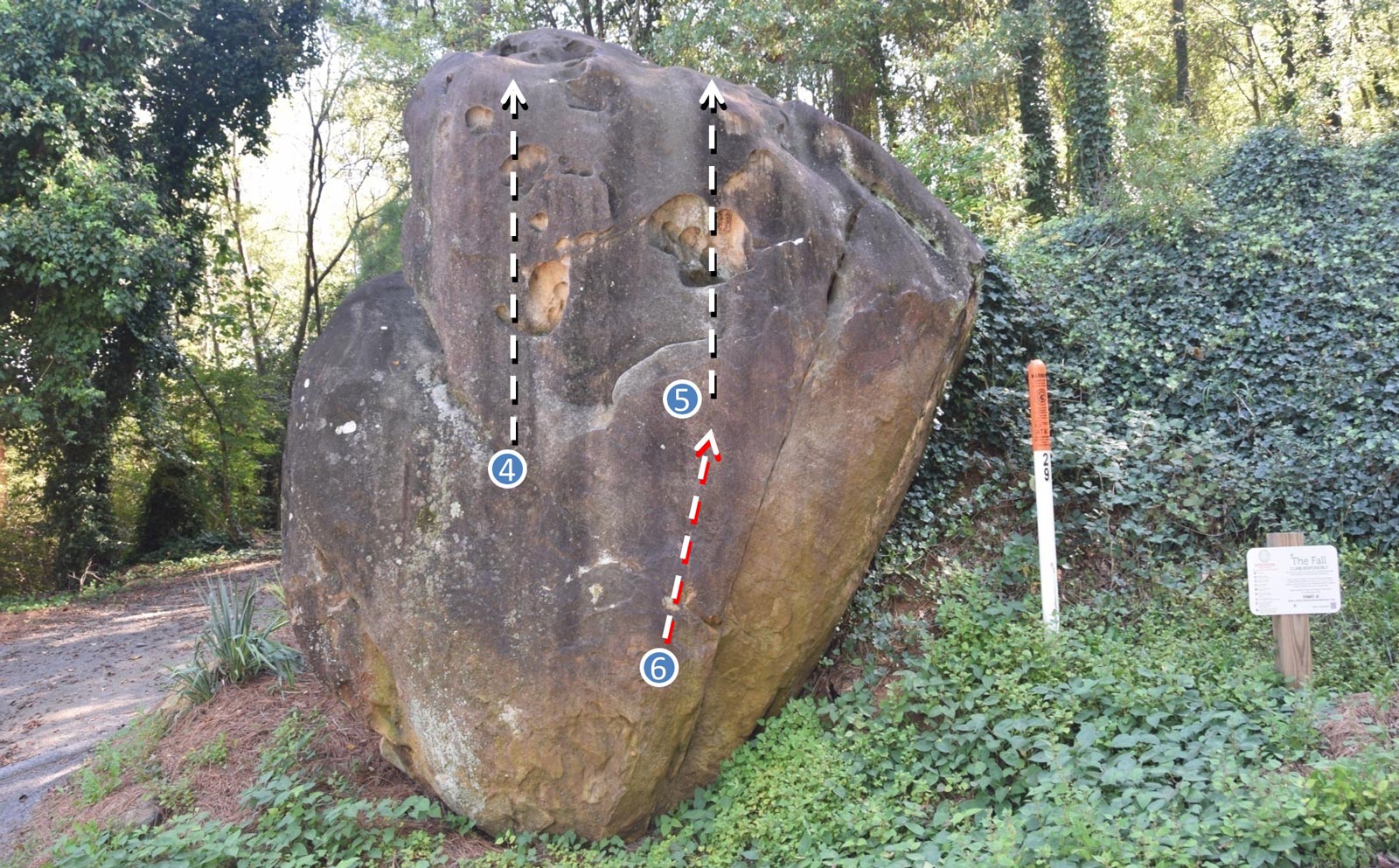 ROUTES
4. Phoenix — V0: Climb cool jugs up center-left of face.
5. Rise Again— V0: Reach high for the stand start incut hold on the right arete edge of boulder. Climb cool holds and slopey scoops on the right side of the face.
6. Rise of the Phoenix— V5: Sit start on thin crimps and blank feet and make big move to the start of Rise Again.