Do not underestimate this boulder by its size because it is one of the hardest boulders to climb on the property.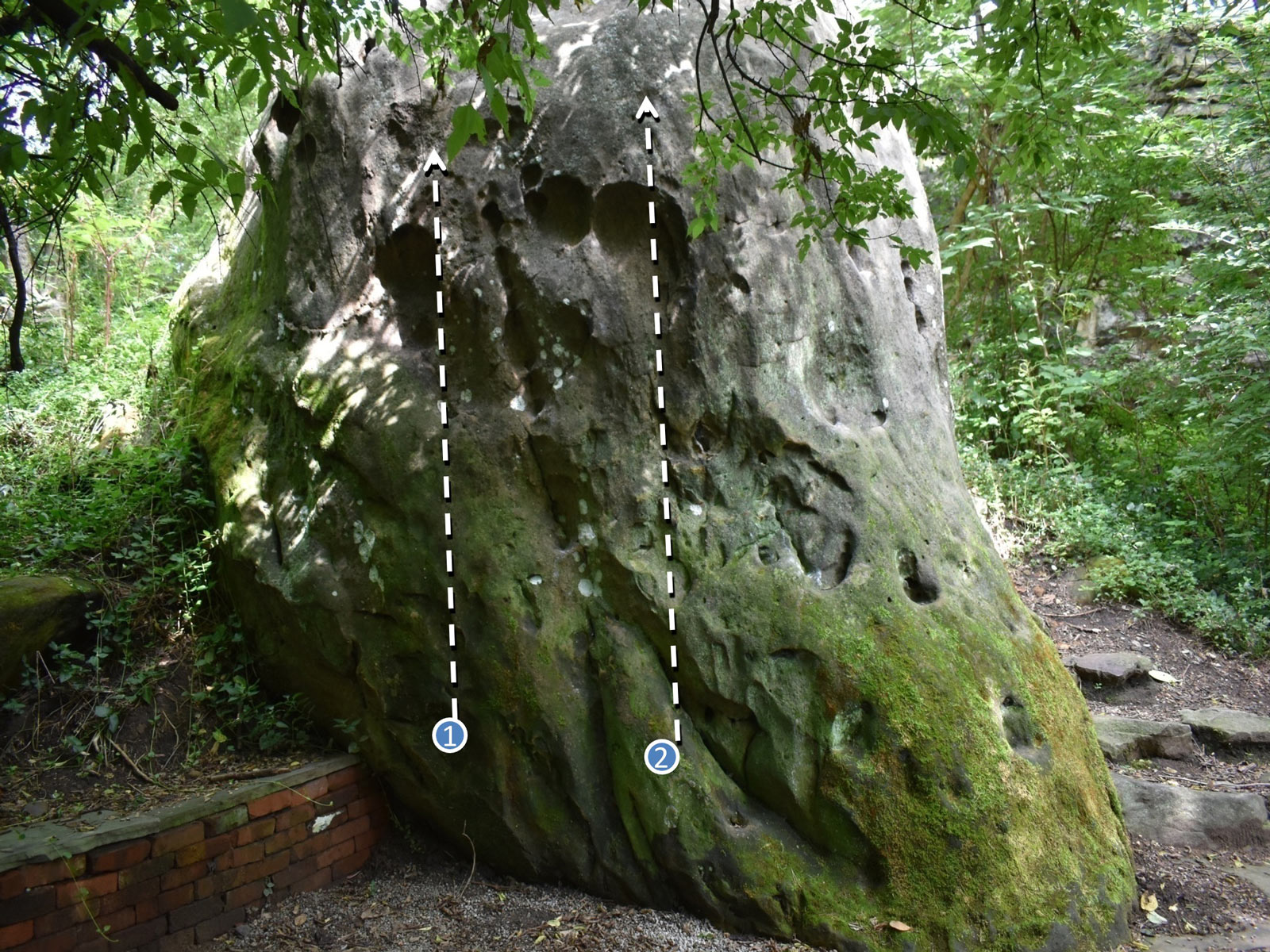 ROUTES
Left Slab — V0: Start on far left, climb straight up.
Middle Slab — V0: Climb middle of face up scoops, pockets and slopers.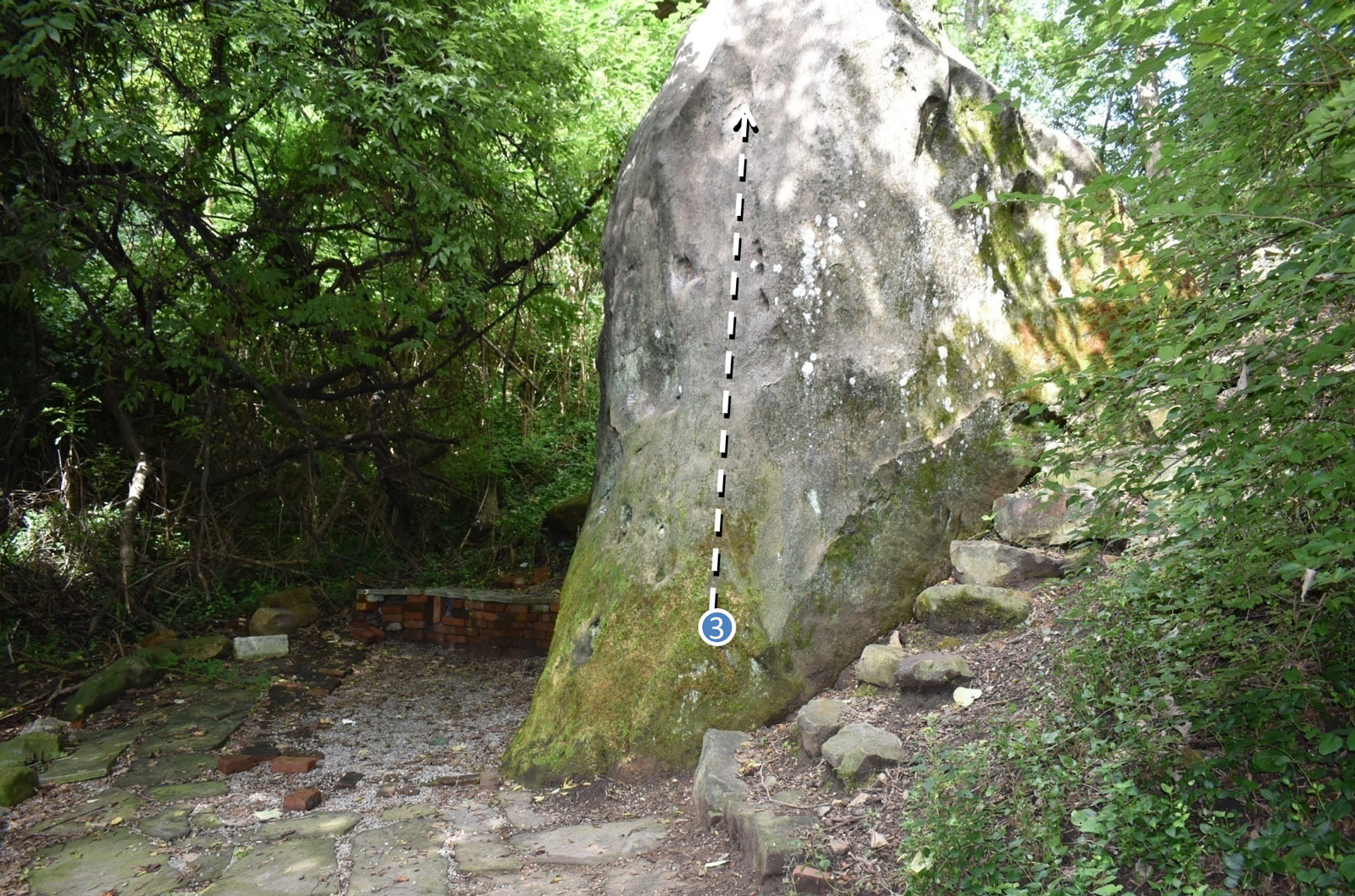 ROUTES
3. Right Slab — V1: Great moves, a nice line. Start off the lower stone stairs (pads!!). Step on to the sloping arete start, then tick tack left right up the blunt prow to top.