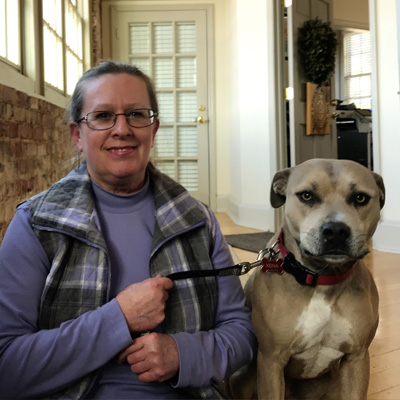 Carol Weaver
Bookkeeper
carol@lookoutmountainconservancy.org
423-424-3882
Carol is originally from Alaska, but spent many years in Arizona before she made her way to Chattanooga.  She has over 40 years in the bookkeeping and accounting field, mainly in Construction and Real Estate.
In her free time, Carol enjoys reading, traveling, and hiking with her awesome dog, Xena.  She goes back to Alaska to visit friends and family on a regular basis.  She also enjoys volunteering – one of her favorite organizations is Chattanooga Kids on the Block.  Tennessee River Rescue is another cause she feels strongly about.
She is thrilled to be a part of the Lookout Mountain Conservancy family.