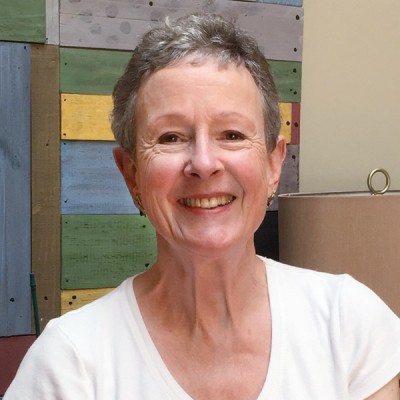 Peggy Johnson Laney
LIFETIME MEMBER
Partner
The Design Company
Peggy is a partner in The Design Company, a national award winning interior design business, and also a Professional Member of the American Society of Interior Designers. Peggy is a Sweet Briar College graduate, and studied at New York School of Interior Design and Sotheby's of London.
She was president of the Associate Board of the Hunter Museum; past president of Tennessee ASID; co-chair for the Fort Wood Fundraiser; past president of Lookout Mountain Land Trust; a Woman of Distinction in Chattanooga; member and past Conservation Chair of the Garden Club of Lookout Mountain; member of PRISMS; and a member of the Junior League of Chattanooga.
Peggy grew up on Lookout Mountain at a time when exploring anywhere on the Mountain was okay with parents. Back then, the road to Covenant was still nothing but dirt, and the Dade County sign read "State of Dade". After coming to the Mountain for many summers, her grandparents moved to Lookout Mountain in 1927. Peggy and Jim now live in her grandparent's house. The beauty of the Mountain has always been an important part of Peggy's life.