Soon to be Open!
Named not only for the location of the Bouldering Park but because of how important Lookout Mountain was during the Civil War.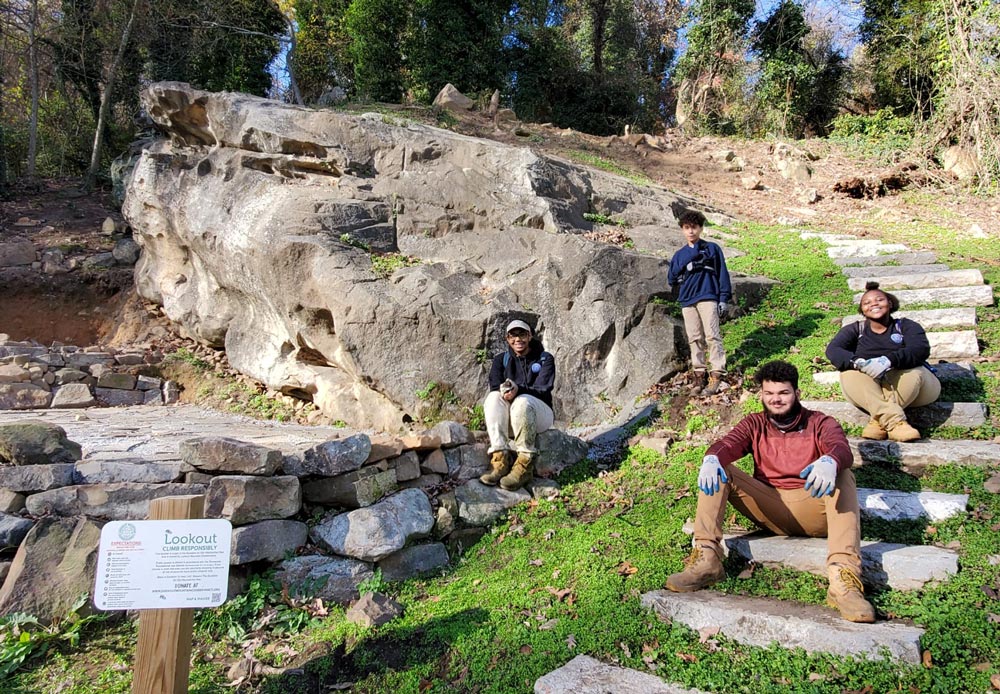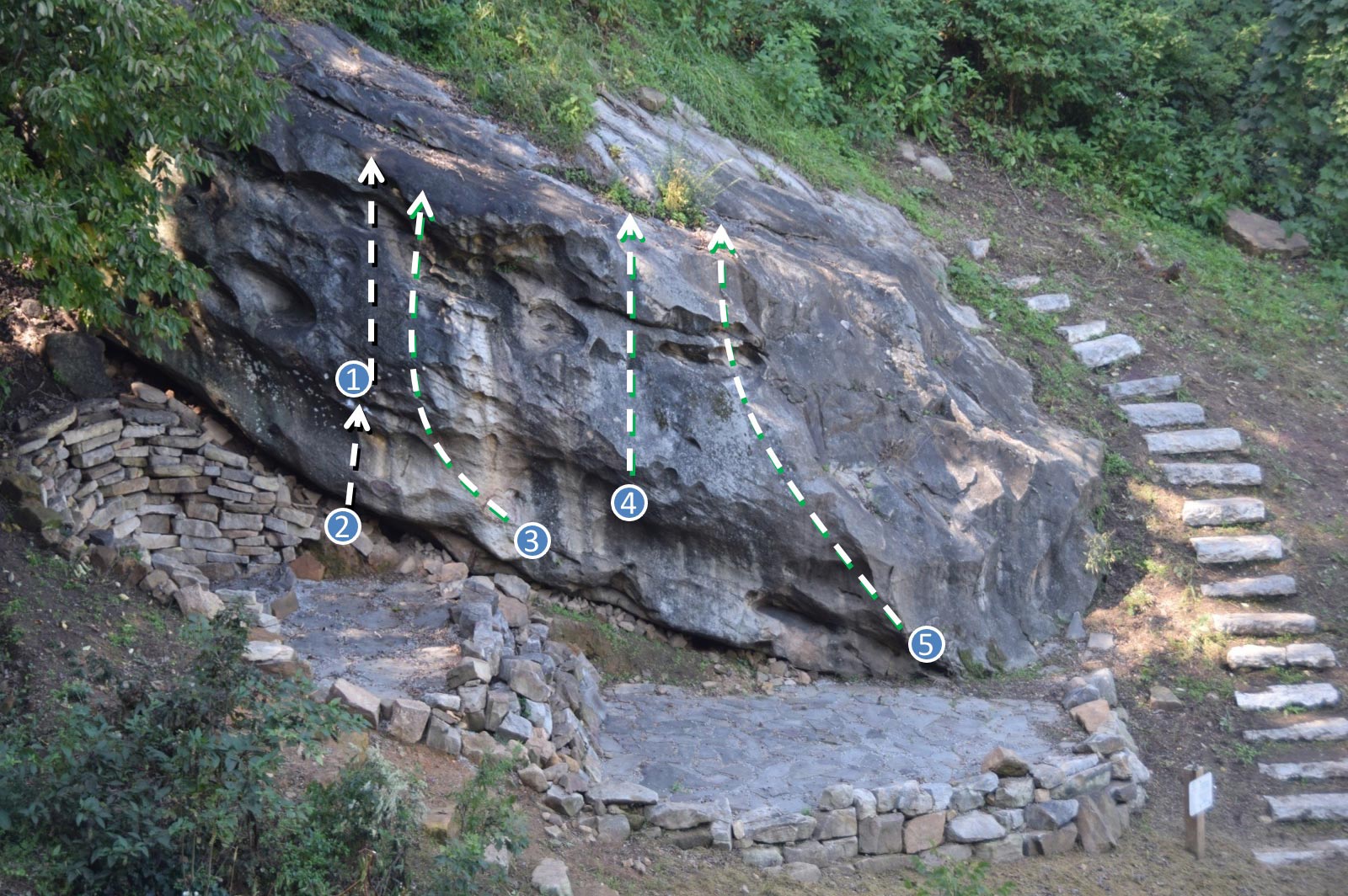 ROUTES
The Lookout — V2: Stand start on chicken head chest high and climb straight up using sandy edges, sidepulls, and jugs to a mantle top.
The Lookout Sit — V3: Sit start on the small crimps and make a big move up to the chicken head and climb straight up as per the stand start. (The foot pedestal attached to the boulder is on).
Crow's Nest — V5: Sit start seated on the edge of the retaining wall with left in small sidepull hole and right in the medium sized sidepull hole. Make big cross to sandy slopey edge and finish up as per The Lookout.
Watch Tower — V4: Stand start left in big scoop, right on small edge and climb straight up to scary flat mantle top.
The Watcher –— V3: Sit start on left facing jug sidepull on the right side of the boulder. Make moves up and left to sloper edge and top straight up.