On the back, downhill side of this trailside boulder is a fun bulge problem.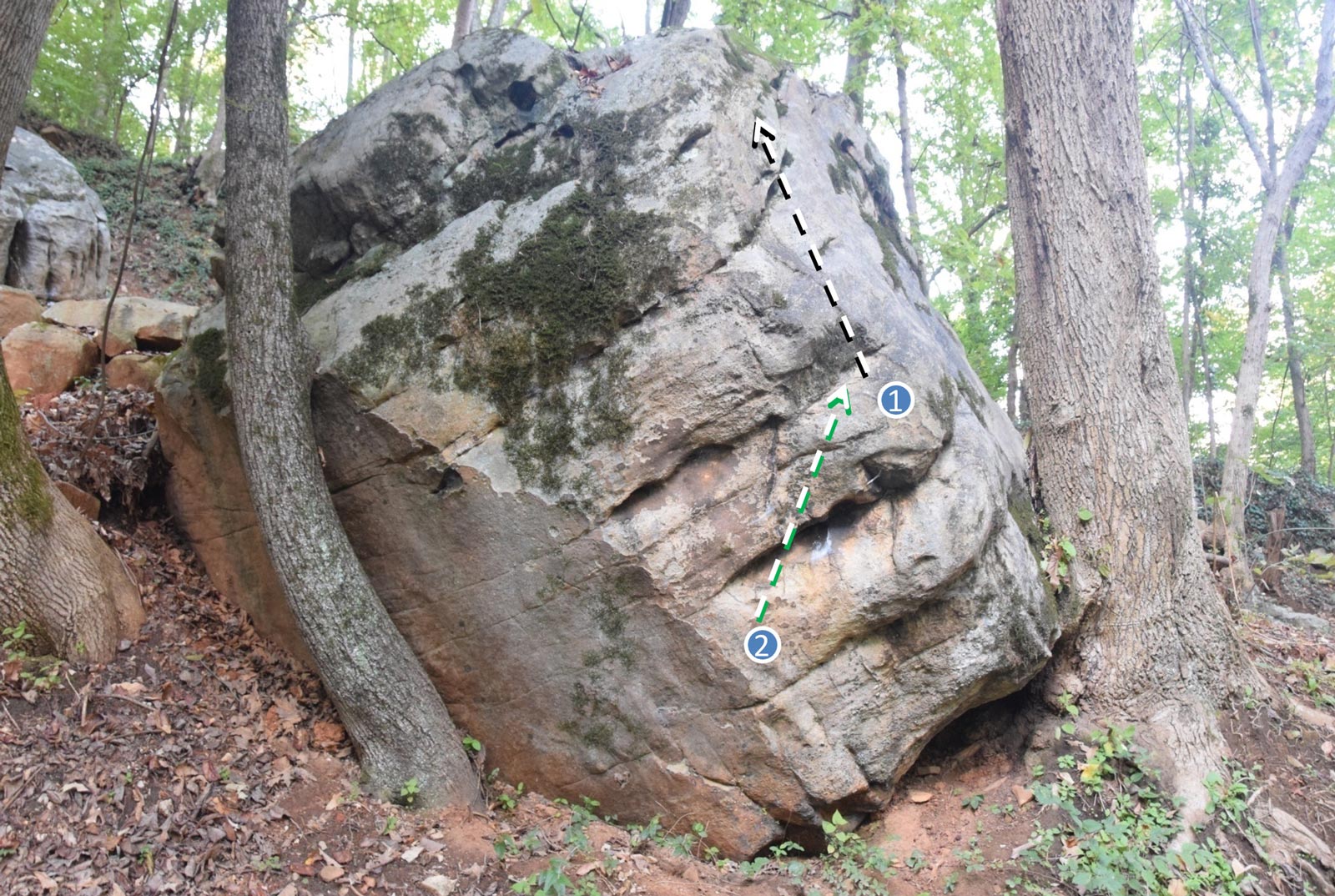 ROUTES
Kudzu Buddies — V2:

Start hands high on two close crimps. Mantle up and over the slab.

Kudzu Buddies Sit — V5:

Cool holds and moves into the fun stand start. Finish as fo KB. Start off dirt shelf, to the right side of the boulder. Funky moves along up arête and face to finish up KB.