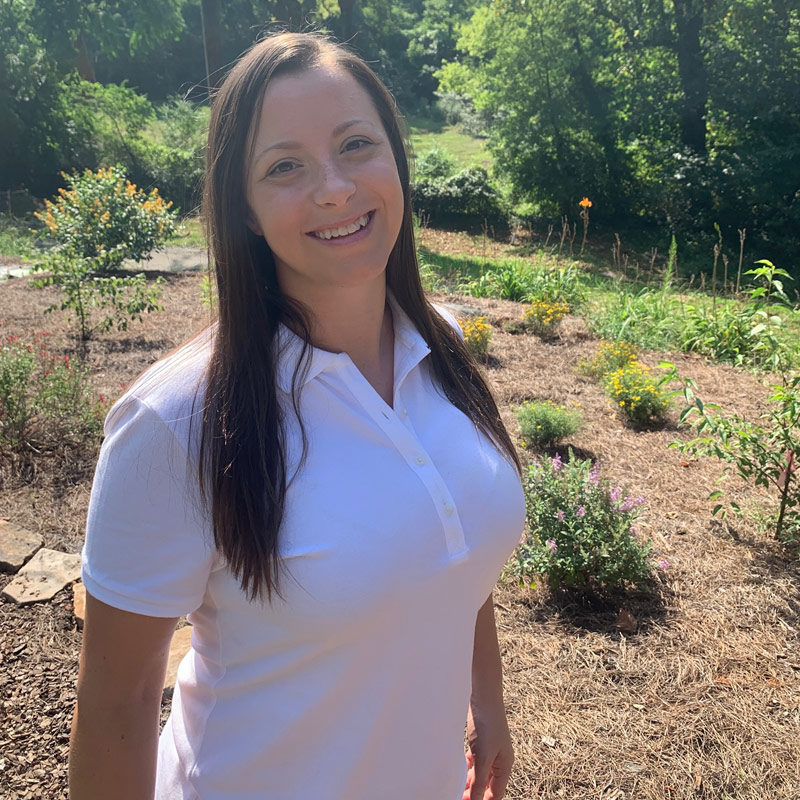 Community Outreach Coordinator
holly@lookoutmountainconservancy.org
423.424.3882
Holly is a Chattanooga native and, having grown up in the Scenic City, she developed a passion for conservation, the environment, and anything outdoors. She has experience in several areas of environmental research having graduated with her B.S. in Environmental Science with a concentration in policy and planning from the University of Tennessee at Chattanooga. Most recently she obtained a Master's of Public Administration degree from UTC in 2020 shortly before joining our staff full time. During her time at UTC she completed her own graduate internship with LMC by working with the Howard Intern and Leadership Program before completing a capstone project focused on developing new programs for LMC. 
In her spare time Holly enjoys hiking, camping, traveling, and any other adventures with her husband Jared, baby girl, and their pets. She has had the opportunity to explore several countries including Italy, Spain, France, and Portugal and hopes to visit many more! 
She is currently working to expand the outreach of LMC into the surrounding communities and help get the word out about all the great work being done on the mountain. She is excited to be part of the team and to help LMC continue to make a difference in our area.