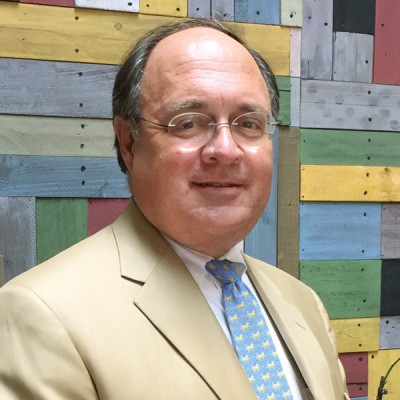 Keith Sanford
PRESIDENT
President & CEO
Tennessee Aquarium
Keith Sanford is the President/CEO of the Tennessee Aquarium after serving in many capacities at First Tennessee Bank for 35 years. He is a graduate of Washington and Lee University and The Graduate School of Banking of the South. He serves as a volunteer and board member for many local organizations.
Keith grew up in Lynchburg, Virginia, and moved to Chattanooga right after he graduated from college. He and his wife Julia moved to Lookout Mountain immediately after they married, and have lived on Lookout Mountain for 33 years where they raised four children.
Keith spends most of his free time on the mountain, a lot of it working in his yard. He and his family love the tranquility and peacefulness of the mountain, and the sheer natural beauty of the setting. Keith says he can feel the workday stress leaving his body when he is driving home and gets about halfway up the mountain on the Ochs Highway.