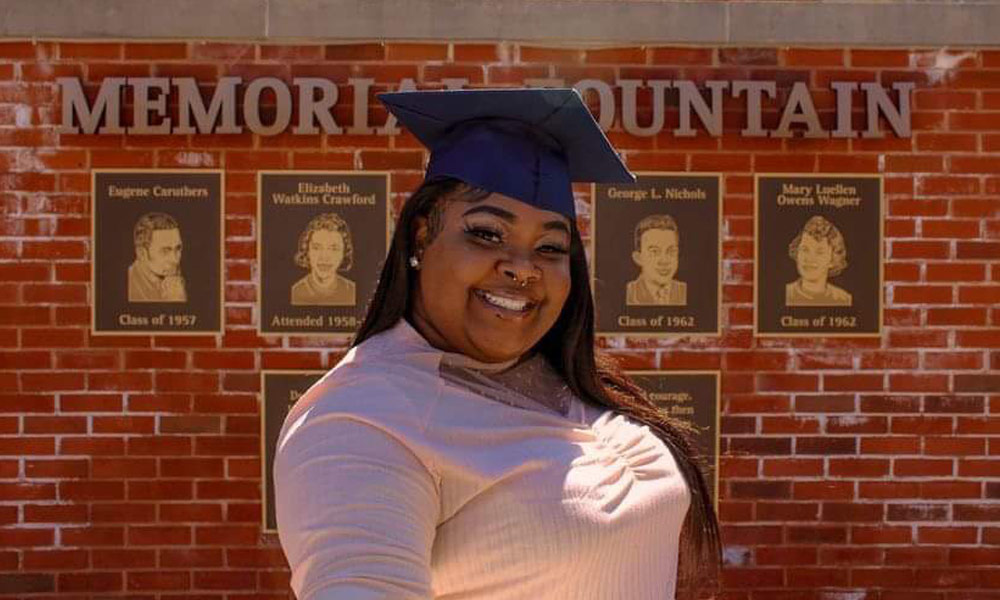 As my graduation approaches, I find myself looking back over the past few years and all of the hardships I have overcome. I feel a great sense of accomplishment and pride for getting to this point in my life. I have so many people and experiences to thank for shaping me into the person I am today and that includes Mrs. Robyn and Lookout Mountain Conservancy.
Working at LMC has changed me tremendously and my experience there helped me navigate the challenges I faced all the way through college to graduation. Even when I was discouraged and wanted to give up, LMC helped me find the desire to keep pushing.
"I had to do all I could to succeed and prove myself to Mrs. Robyn and my family because when I was just about to give up someone special told me, 'This is not the end of your journey.' "
I have carried those words with me ever since. Each time I felt discouraged, overwhelmed, or hopeless — they gave me strength.
What the mountain taught me
I started at LMC in 2015 during my junior year of high school excited to learn and unaware just how influential this opportunity would be. Mrs. Robyn saw so much potential in me that I didn't even know I had. It was hard work but with so many other worries in life, like my mother's health condition, I knew I had to keep going and increase my drive. I started at the lowest rank as a blue shirt and just kept pushing and working all the way to a red shirt and finally, I got to wear a purple shirt as a college intern. During my time in the program so much changed for me in my life and within myself. I learned patience and humility from our work whether it was setting stone steps or clearing boulders. On the mountain I began to understand how to better control my emotions and stop my anger from getting the best of me.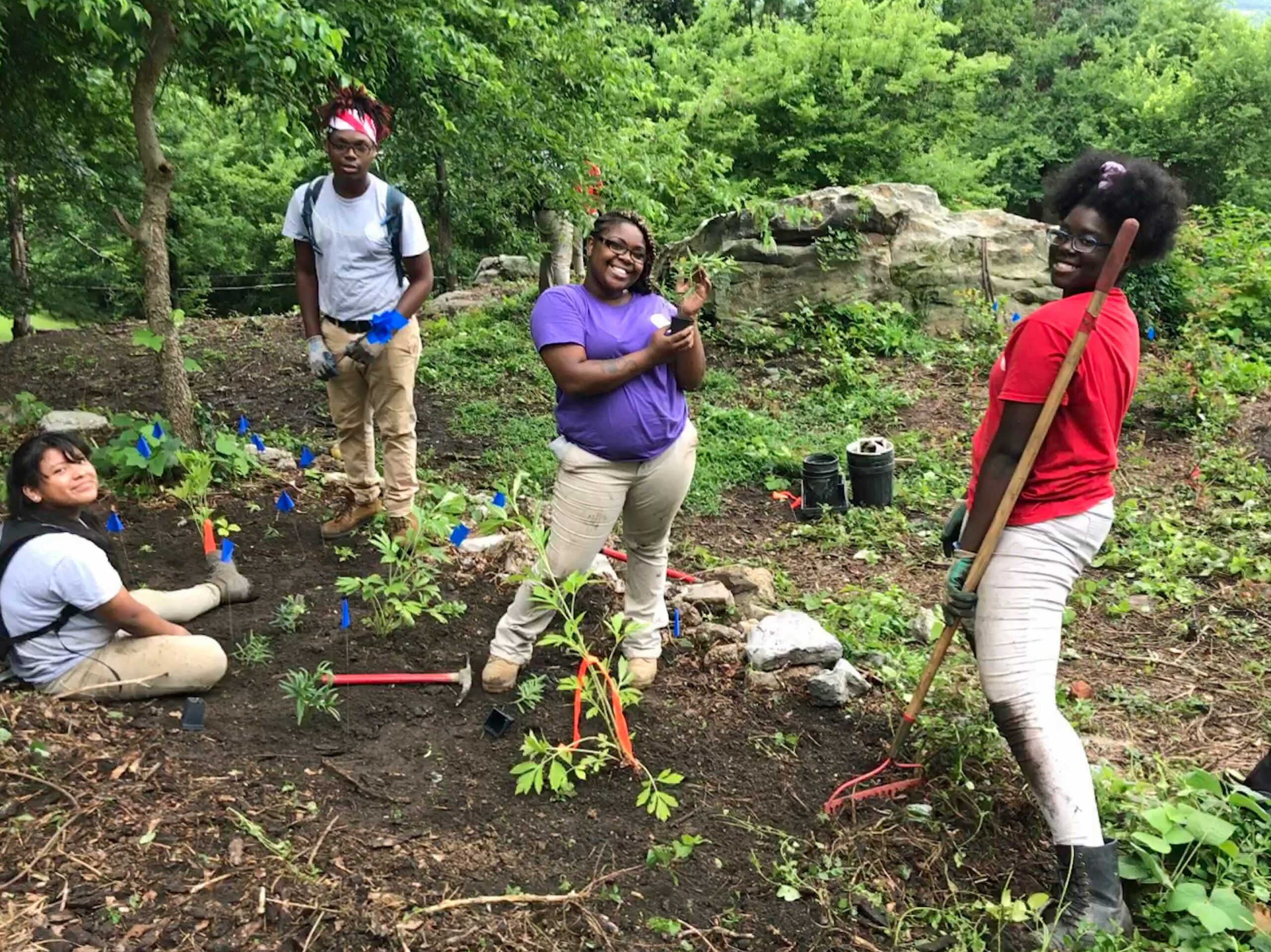 Now I make sure not to react first like I used to and I don't let small things frustrate me especially when they are out of my control. Most importantly I have had the chance to grow into a mature person with a more open mindset which I believe is exactly what I needed to gain from that experience so that I could be better prepared for a life and career in public service.
LMC impacted my life in a positive and experiential way not only personally but also professionally. Mrs. Robyn has ALWAYS made the impossible possible and she made sure to provide us with the skills and opportunities to prepare us for our future. Through the program I was able to job shadow with so many different healthcare professionals as I found my direction for college. These experiences along with my time on the mountain helped me choose a path that was right for me and lead me to my upcoming graduation from East Tennessee State University
.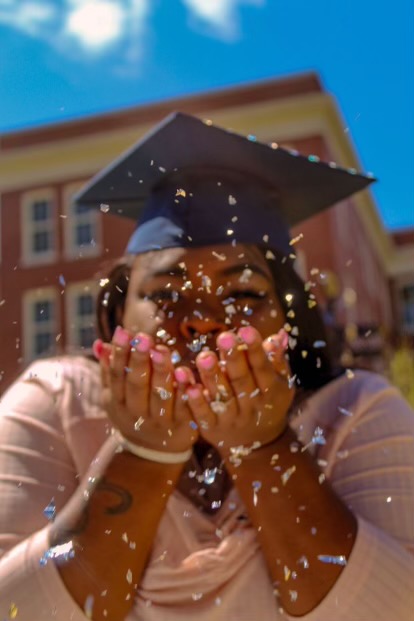 When one door closes, another one opens
Although I am graduating, my college experience has been rocky, to say the least, and I constantly leaned on my experiences at LMC and the motivation of my family to help me push through. I faced challenge after challenge from difficult professors to the loss of my closest cousin, Kup. At this point it all became too much and I nearly dropped out but I kept hearing those words about my journey run through my head. It couldn't be over — not yet. I knew my cousin, my family, and Mrs. Robyn were all rooting for me and that motivated me to start counseling and get back on track. By urging myself forward I found my passion in a career where I can give back and help others, social work. I want to see others succeed and have the best chance at living their lives without being dehumanized because of their situations.
My time in college has been life changing just like LMC was but it helped shape me into the person I am today and find my calling doing something I love. I'm now set to walk across the stage with my Bachelors of Social Work and Psychology on May 7th, 2022. I'm currently an intern at Abuse Alternative where I work with victims of domestic violence find their way. After graduation, I plan to move back to Chattanooga and I hope to work for the Department of Child Services, specifically in child protective services. One day I will open a homeless shelter so that I can support the most vulnerable people in our society and be part of the change that is needed to make the world a better, more equitable place.
My journey isn't over, it is just beginning.
-Quisha