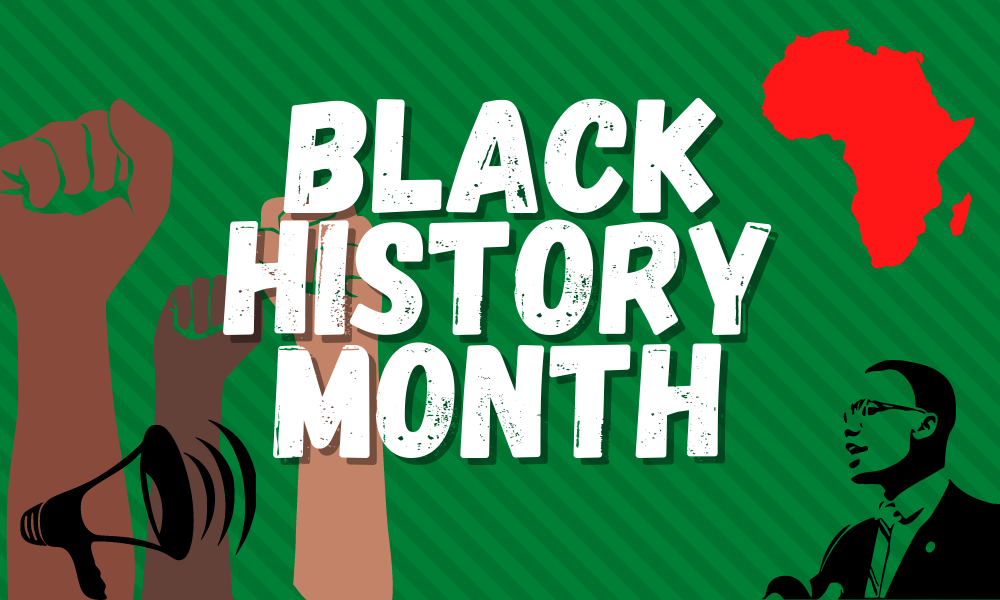 Part of our mission at Lookout Mountain Conservancy is to protect and preserve land on and around Lookout Mountain for the benefit and enjoyment of everyone. We must remain conscious of the fact that outdoor spaces and public places have sometimes been made inaccessible for people of color.
As a country, we must remember, and learn from, the mistakes of our past. It is also important to take time to learn about the people, actions, and events that have been left out of history books.
To celebrate Black History Month, we are highlighting several black scientists, agriculturalists, and environmental justice advocates and activists who have and continue to shape environmentalism and conservation. Scroll down to read about a few examples of the countless contributors to whom we owe so much.
Here, at LMC, we are committed to serving our whole community in every aspect of our work.
---
George Washington Carver : Agriculture
Regarded as one of the country's most significant agricultural researchers, George Washington Carver made great contributions in the field of resource conservation with his discovery of the potential of crop rotation. His research shed light on the benefits of this practice including soil preservation and increased productivity. Carter was a pioneer in many ways and is considered to be one of the first scientists to ever utilize biomimicry, "a practice that learns from and mimics the strategies found in nature to solve human design challenges." His deep understanding of nature was inspired by his own spirituality and his belief that nothing exists in total isolation. His teachings warned that failing to realize that everything is connected can and will lead to disaster. Learn more by watching this documentary about his life.
---
Audrey and Frank Peterman : Conservation
This power couple has been leading the way in conservation, and breaking barriers in the Black community, for decades. They have a deep understanding of America's publicly-owned lands and are staunch advocates for increasing the accessibility of these lands to include all Americans, regardless of race or ethnicity. Together they co-authored Legacy on the Land: A Black Couple Discovers Our National Inheritance and Tells Why Every American Should Care. During their travels to many of the nation's public parks they realized that they weren't seeing many, if any, people that looked like them. Their experience backs the results of a 2011 survey conducted by the National Park Service that found that only 1 out of 5 park visitors is nonwhite.
That is what led them to establish the Diverse Environmental Leaders Speakers Bureau. The aim was to connect people of color already working as scientists, climate activists, and mountaineers with environmental leaders to develop initiatives to increase diversity in parks across the country. The Petermans also played a role as part of the Next 100 Coalition to convince former President Barack Obama to sign the Presidential Memorandum on Diversity in Public Lands. The purpose of this document was to guide government agencies on how to make public lands more inclusive and accessible for all.
---
Lisa Jackson : Environmental justice
Appointed in 2009 under the Obama administration, Lisa Jackson became the first African American to serve as EPA Administrator. As a graduate of Tulane and Princeton Universities, where she earned her masters degree in chemical engineering, she was able to use her extensive knowledge to address pollution prevention and greenhouse gas reduction as well as environmental damage control. She used her position at the EPA to prioritize vulnerable and marginalized groups including low-income communities, children, and the elderly, who are often disproportionately affected by threats to environmental and public health. Her leadership at the EPA resulted in the expansion of the agency's devotion to listening to and engaging with community stakeholders regarding decisions that impact their communities. She is currently serving as the primary environmental advisor for Apple.
---
Majora Carter : Urban Planning
As the human population continues to soar and more people are living in cities than ever before, urban planning has emerged as a vital tool for environmental protection. Majora Carter, a native to the South Bronx, is a specialist in this arena and through her comprehensive understanding of the connection between the degradation of the economy, society, and the environment she has managed to change the face of urban planning and revitalization. One of her most remarkable accomplishments so far was bringing an open-waterfront park to the South Bronx for the first time in over 60 years. Listen to her Ted Talk, "Greening the Ghetto" to learn more about this incredible woman.
---
John Francis the "Planet Walker" : Environmentalism
A massive oil spill in San Francisco Bay inspired Francis in 1971 to give up all forms of motorized transportation and to begin his 22 year journey across the United States and South America on foot. He hoped his dedication might inspire others to consider the true impact of our reliance on petroleum. During his travels he realized how disconnected people had become from the environment and made another commitment, a vow of silence. He was determined to stop talking for just one day so he could hear what others had to say. One day turned into 17 years. During an interview with the Atlantic he stated, "while loss of habitat and species, pollution, and what we typically think of as environmental problems remain important issues for me, after walking across America listening and studying the environment for 17 years, I realize that people are part of the environment." You can hear more about his experiences in "Walk the Earth… My 17 Year Vow of Silence" featured on Ted Talks.
---
Marjorie Richard : Environmental Justice
Louisiana native, Marjorie Richard, was the first African American to win the Goldman Environmental Prize. She grew up in a historically black neighborhood that suffered numerous health problems due to the negligence of a nearby Shell Chemical refinery. In fact, over 1/3 of the children in Norco, where she grew up, suffer from asthma or bronchitis. It was in 1973 when a Shell pipeline exploded and killed two people in her community that she decided to become an activist and to speak out against what was happening. It wasn't until many years later that she was able to witness the success of the long legal battle to hold the company accountable, which is regarded as a landmark victory for environmental justice. The settlement required Shell to reduce toxic emissions by at least 30%, contribute $5 million to a community development fund, and pay for the relocation of all the neighborhood occupants.