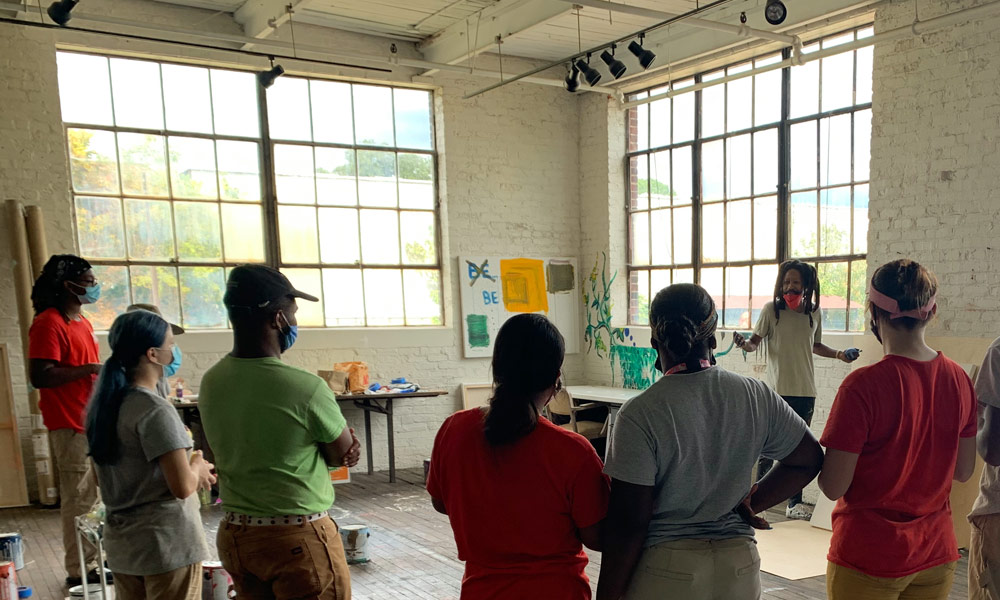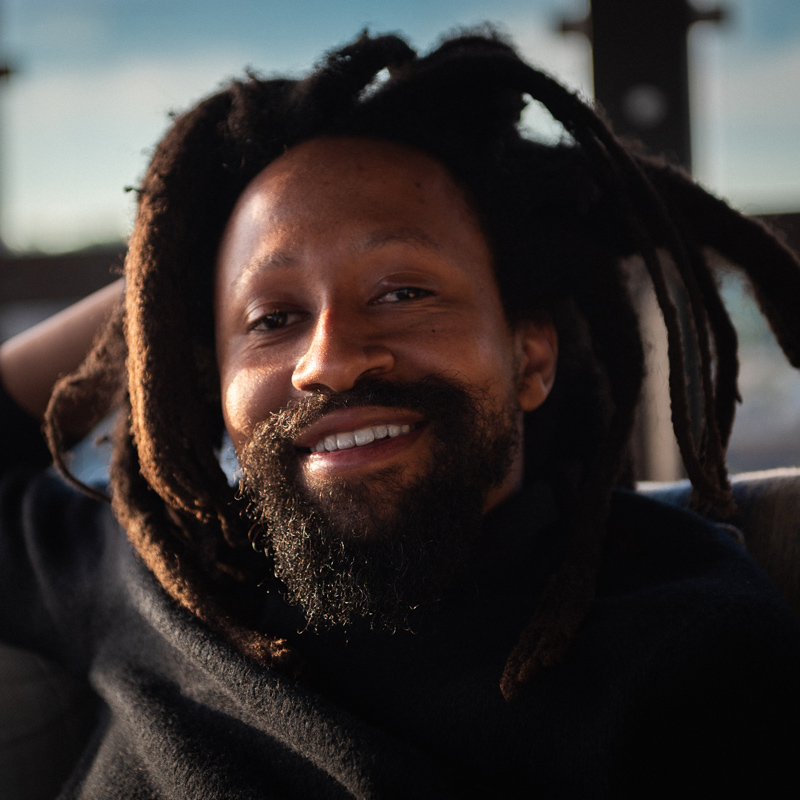 Genesis the Greykid is a Chattanooga native and serves on the board of LMC. Last summer, he did a workshop with our interns, showing them how to express their love for nature — through art.
He invited the interns to his studio where he discussed his creative process and allowed them to create a painting of their own. Several of them found the experience so inspiring that they have even considered future careers in art.
Representation matters and for many of the young people in our Intern & Leadership program Genesis represents access to the world of art in all its forms. A world that may not have seemed accessible before.
Art international
We are proud to say that this notable board member recently made headlines when one of his paintings sold for $87,000 at an auction in London. However, Genesis brings so much more to the board than just notoriety. He serves as an example of what it looks like to follow your dreams.
Genesis utilizes a variety of different mediums to create his art. The painting that sold at auction titled, "Computer Love" is part of his acrylic-and-diamonds-on-canvas series. Read more about this incredible artist and his most recent success here!
Nature has been inspiring art throughout history. We are drawn to it because we are part of it. It's no wonder that when asked why he chose to join the board at Lookout Mountain Conservancy he replied,
"There's an ancient language between the wind, the trees, water against stone, the elements. It inspires me, along with people... I believe it's crucial to support and nurture these types of spaces and environments."
Spoken as a true poet.