Tickets Required
July 25, 2019




6:00 pm - 10:00 pm
Hot Fun in the Summer Time
In the heat of a southern summer you can always count on having a great time with friends and family at the Shrimp Boil. This event supports our conservation efforts and the Intern and Leadership partnership with The Howard School.
The Shrimp boil will be moving to the Mountain this year.  We'll take in the views of the beautiful Tennessee River and downtown Chattanooga while listening to music from Priscilla and Little Rickee. There will be a silent auction and other ways to give to the Intern program. Come join your friends and neighbors to savor Creole-Gullah cooking, sample cold beverages, and dance under the stars to live music.
Where: The LMC Colonial Property  - 1926 Old Wauhatchie Pike Chattanooga, TN 37409
**Complimentary Valet Parking**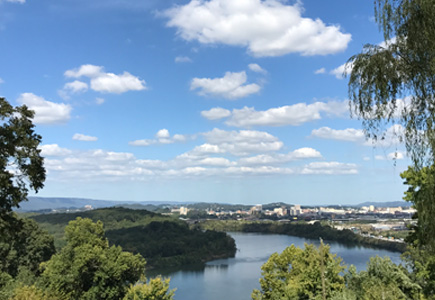 What to wear: Casual, comfortable
Cost:  $60/ticket
A special thank you to our Sponsors who helped underwrite this event. Because of their generosity, all of the proceeds will go toward our conservation and Intern program partnership with The Howard School.
Every year, 15-20 students enroll in what is one of the nation's leading programs connecting at-risk youth to conservation, education and leadership. For many, it's a new path for a new future. Your support makes that possible—we can't do it without you.
Reservations are required. Tickets can be purchased online by clicking the link above or they can be purchased at the door. Questions? Contact Ashley Cofield, at 423-424-3882 or email her at ashley@lookoutmountainconservancy.org
Thank you Sponsors!