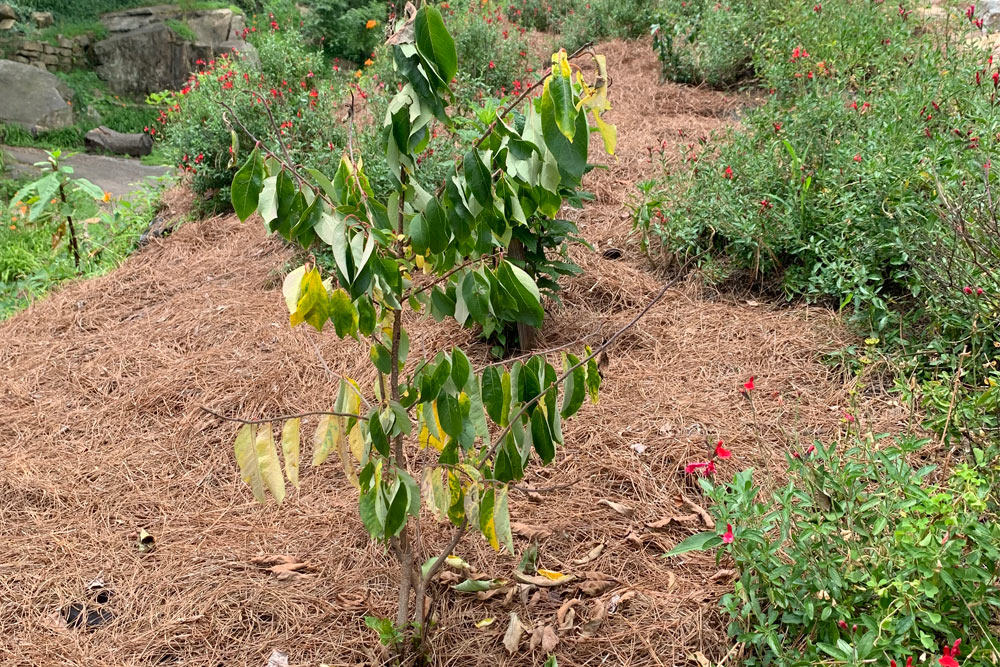 Celebrate Tennessee Tree Day with us along with thousands of volunteers across the state in replacing trees lost to development, repairing degraded streams, improving water quality, restoring health to terrestrial and aquatic riparian habitats, increasing habitat and forage for wildlife and pollinators, reducing air pollution, improving community aesthetics and enhancing Tennessee's magnificent tree canopy.
​
Tree Day engages thousands of Tennesseans in a fun, meaningful, family friendly, educational experience with multigenerational benefits to our environment, communities and health. The purpose of this activity is to instill public awareness of the value of trees, improve the health of our environment and communities through the multitude of benefits trees offer, and to nurture a culture of sustainability in our region.
We will be providing all the tools, the trees, and the ambiance! Just bring a pair of gloves (we have some extras), a bottle of water, and mask!
We have two event times to minimize the size of our groups. 10:00-11:00am OR Noon-1:00pm
Sign up to Volunteer with us at Your Preferred Time >>
**Due to Covid-19, this will be a physically distanced and masked event. We are committed to keeping everyone safe and healthy.**
Learn more about other tree plantings with Tennessee Environmental Council.